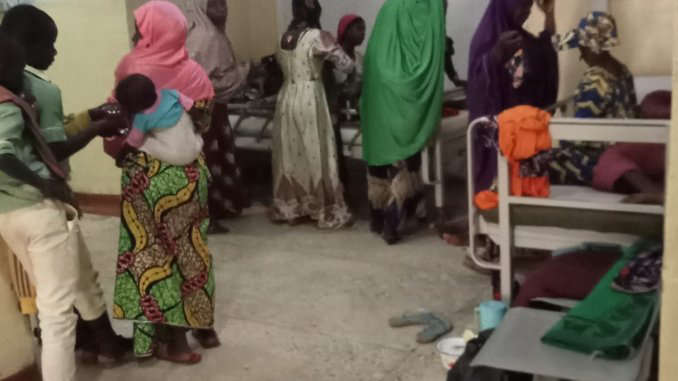 As the strike action embarked upon by the Nigerian Association of Resident Doctors (NARD) continues, patients in public hospitals have again asked the Federal Government to consider the demands of the medial doctors.     
The request was made by some patients at the National Hospital, Abuja, when our correspondent visited to assess the impact of the strike.
According to them, only one doctor reports for work and attends to fifty patients daily. They implored the government to urgently fulfill the agreements reached with the Resident Doctors.

"Whatever the problem is, we will just ask that the government and the resident doctors should come to a compromise for the sake of the people of this country. They should definitely call off the strike not even suspending it," a patient said.
"Look at the patients waiting, just a doctor and since I came it's just two persons (that have been attended to) and the people waiting are more than twenty. In fact, I saw a patient just now , she was booked on an appointment today, she had to go back and had to rebook for tomorrow because its only one doctor that is on sit," he added.

Another patient who spoke under the condition of anonymity insisted that the decay in the medical system of the country is down to leaders who "don't care."
"Many of our leaders don't stay here to take care of themselves (medical needs) that is why they are not worried about it," she noted.
"They are not working for us that's the way I look at it. The people are suffering, a lot of medical issues will need the doctors to be working," she added.

NARD commenced an indefinite nationwide strike on the 2nd of August, over the perceived refusal of government to implement the agreements reached with the union 113 days after it suspended the previous strike.
Their demands include improved working environment in public hospitals, regular payment of salaries and hazard allowances of five-thousand-naira which was reviewed last in 1991.