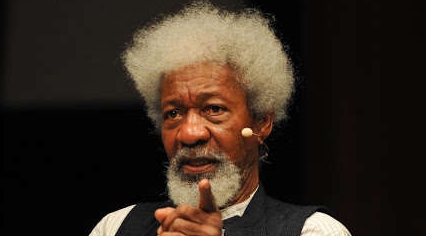 Four days after the DSS operative's invasion of Sunday Ighogho's home, Professor Wole Soyinka has reacted to the federal government's declaration of the "Yoruba Nation" agitator as wanted.
In an interview with BBC on Monday, the Nobel Laureate stated that "it is not an immoral act or position to say that you want to stop being part of an entity or you want to join an entity."
Soyinka called on the Federal Government to apologise to the Yoruba Nation agitator, Sunday Igboho after men of the Department of State Service invaded his home and killed two of his associates.
"My advice to the government is that they should stop pursuing Igboho as a criminal because you have begun by acting in a criminal fashion against him," he said.
"If and when Igboho comes to trial, I guarantee you the government will be very embarrassed.
According to Soyinka, the Federal Government "should tell Igboho 'we made a mistake, 'we should not have acted in this way, 'you are no longer wanted', 'go back to your home, in fact, escort him to his home and let him resume his normal life."
The Nobel Laureate lent his voice to the call for restructuring stating that he doesn't 'like the sound of a Yoruba Nation' any more than he likes the sound of a Tiv or Igbo nation, adding that the country must be restructured through the decentralisation of power.