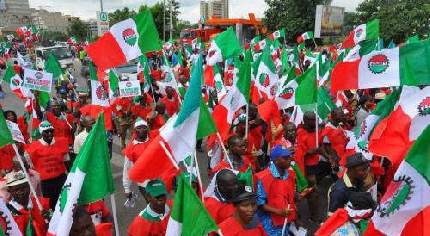 The Nigeria Labour Congress (NLC) has declared a two-day warning strike over the impact of petrol subsidy removal on the masses.
The strike is scheduled to commence on Tuesday, September 5.
Joe Ajaero, NLC president, made the declaration on Friday during a press briefing at the Labour House in Abuja, while speaking on the resolutions reached by the union's national executive committee (NEC), during its meeting on Thursday.
The union is alleging that the federal government of abandoning negotiations.
Recall that organised labour on August 2 protested what it described as the anti-people policies of the administration of President Bola Tinubu.
As a result of the protest, the Federal Government was given a seven-day ultimatum demanding "the immediate reversal of all anti-poor policies of the federal government including the recent hike in PMS (Premium Motor Spirit) price, increase in public school fees, the release of the eight months withheld salary of university lecturers and workers".
The president has however insisted that his economic reforms are bitter pills that the people must swallow at this time.