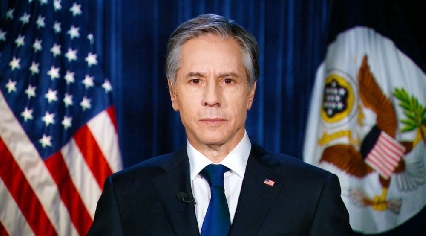 The United States has announced a visa ban on individuals who undermined Nigeria's democratic process during the 2023 elections cycle. 
The announcement was made by US Secretary of State, Antony J. Blinken, who stated that the ban was targeted at specific individuals and not the Nigerian people or government as a whole.

In a statement released on Monday, Blinken reiterated the US's commitment to supporting and advancing democracy in Nigeria and around the world.

He noted that these individuals were involved in voter intimidation, manipulation of vote results, and other activities that undermine Nigeria's democratic process.

The US visa ban is in line with its Immigration and Nationality Act, which restricts visas to individuals believed to be responsible for, or complicit in, undermining democracy.

However, the US did not disclose the names of the affected Nigerians.

Blinken explained that the decision to impose visa restrictions on these individuals reflects the United States' continued commitment to supporting Nigerian aspirations to strengthen democracy and the rule of law.

The last general election in Nigeria was marred by violence and intimidation, with many public figures caught on camera issuing threats to specified voters.

The US visa ban is expected to serve as a warning to other individuals who may seek to undermine democracy in Nigeria in future elections.