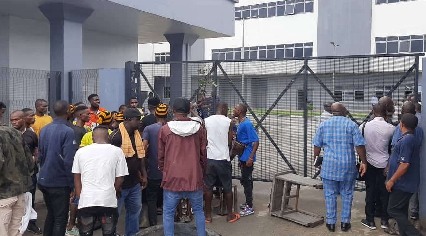 Aggrieved Niger Delta youths on Monday continued their protest at the office of the Niger Delta Development Commission (NDDC) in Port Harcourt, Rivers State.
Leading the protest, Imeabe Saviour Oscar, the National President of South-South Youths Initiative, said a substantive NDDC board is yet to be constituted despite several calls for it to be done.

The National President told our correspondent that the protest will continue until the board is set up.

"Up till now, NDDC has not been able to fulfil one purpose of which it was formed. Up till now, NDDC has not been able to do one of the reasons for which it was established and that's what we are calling on Mr President to do," a visibly agitated Oscar said.
Oscar insisted that the protest will continue until President Buhari "constitutes the (NDDC) board."
"We're not leaving the NDDC gate. We'll be here till whenever. We'll be here on Tuesday. We were here on Wednesday; we were here on Thursday; we came on Friday; we are here on Monday. We'll not be tired.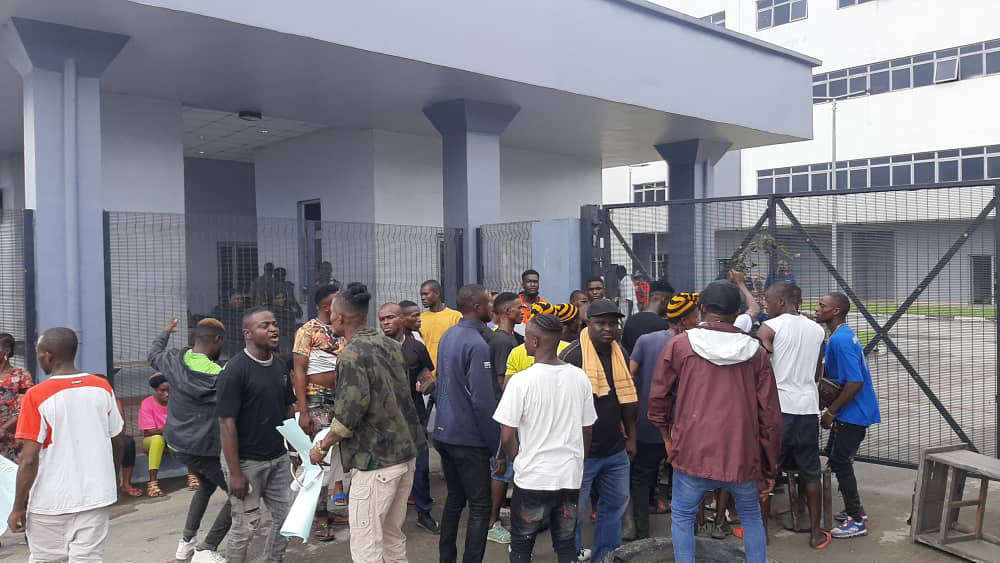 "They think when we are tired we'd stop but unfortunately, we'll be increasing in our number. The more we go, the more we come back in number. The more we keep going, the more we are coming back in number," he added.
Since January last year, the NDDC has been without a board as President Buhari refused to inaugurate the members already screened by the Senate since November, 2019.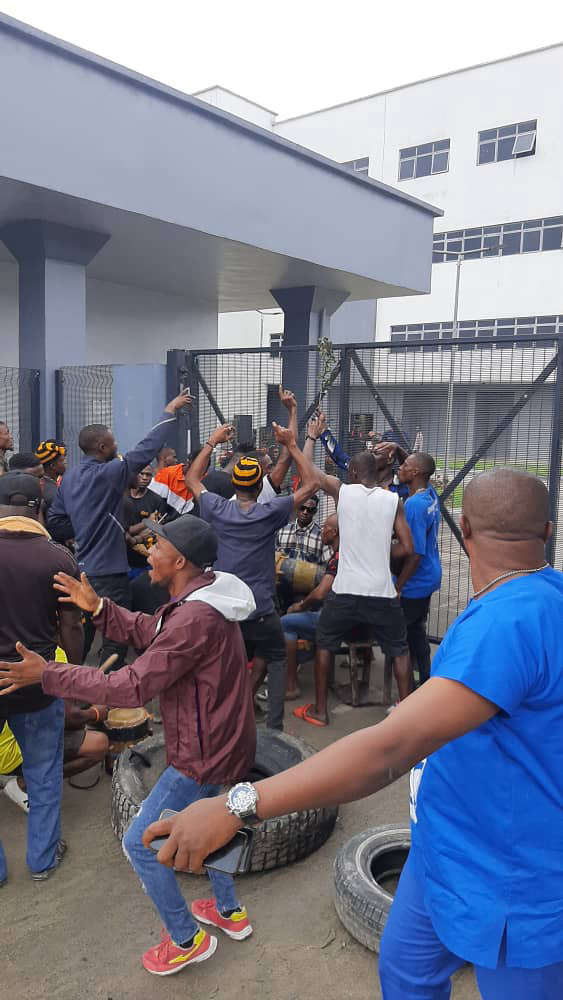 Minister of Niger Delta, Senator Godswill Akpabio, has repeatedly insisted that the board would be constituted as soon as the president reviews the NDDC Forensic Audit Report.
Early this month, Akpabio confirmed that the report was ready to be submitted to the president.