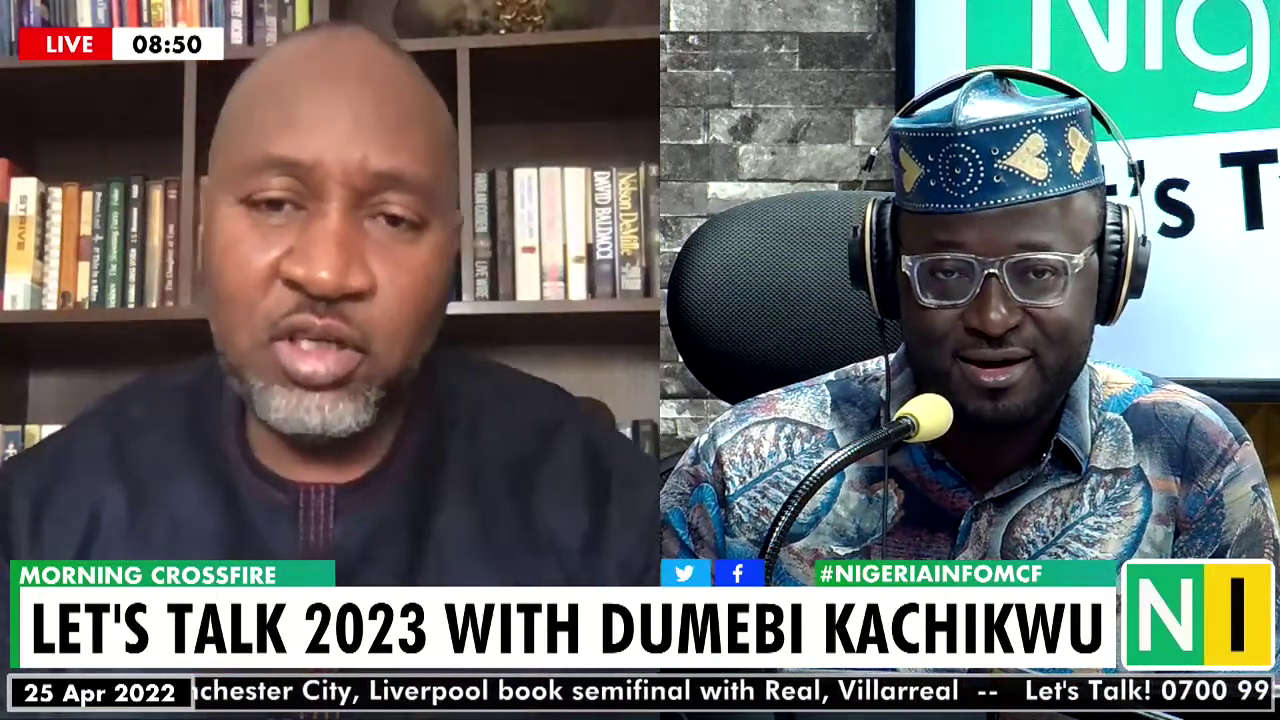 Dumebi Kachikwu, the Presidential aspirant of the African Democratic Congress (ADC), has proposed a patriot act that will ensure that Nigerian public servants share in the sufferings of the average Nigerian.
Kachikwu, in a chat with Sheriff Quadry, said this act which will read 'we are all in this together" will, for example, stop public servants from accessing boreholes, security, electricity and water if these services are not available to the masses.
"No generator in your house, if the masses don't have light, you don't have light. No policemen guarding you, if they don't have security, you don't have security.
"No using of flights so you can see the level of dilapidation on our roads. No foreign education for your kids, if the masses use those public schools, your kids should use those public schools. No foreign hospitals, use the public hospitals," he added.
The ADC Presidential aspirant claims that, public servants and masses using the same services, will provide "a coordinated approach towards ensuring that those services work for everyone."
When asked if these measures are not draconian, he responded that no public servant should be rich enough to pay for foreign services considering the salary scale in the civil service.
"We need to understand that we all have to share equitably in the sufferings of Nigeria. If not we will get a revolution," he added.
Watch the conversation below.