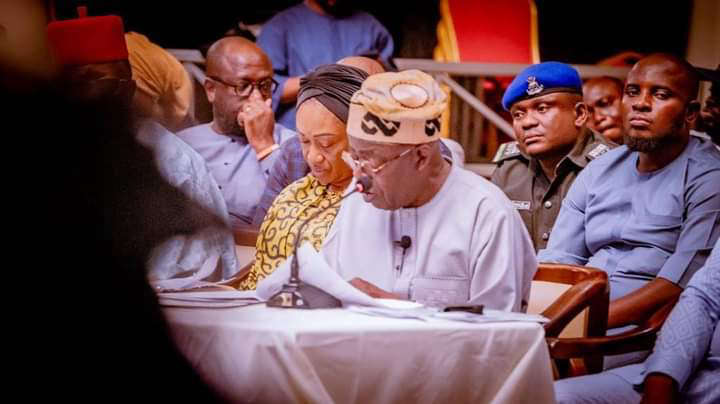 The Christian Association of Nigeria (CAN) has presented a list of demands to the presidential candidate of the All Progressives Congress, Bola Tinubu ahead of the 2023 General Election.
The leadership of the association met with Tinubu at the National Christian Centre in Abuja on Wednesday as part of its parley with presidential candidates.
CAN presented a document tagged, "The Charter for Future Nigeria" to Tinubu.
In the strategy paper, the Christian association advocated for the following:
state polic

ing

or a decentralized polic

e

system

devolution of power to states

equal rights for all religions

the

right to self-determination by all ethnic groups

the

right to control natural resources

including waters and forests

by

host

communities

the stoppage of

open grazing

an

equitable and enforceable sharing of executive positions




an

equitable electoral system

ethnic and religious representation in military and security agencies

and

education and free healthcare for all Nigerians

.
The President of CAN, Archbishop Daniel Okoh, said the list incorporates the aspirations of Nigerians.
"We have consulted with Nigerians of diverse religious, ethnic, and social identities on the problems of the country and the solutions to them have been articulated in the strategic document we call 'The Charter for Future Nigeria,'" he said.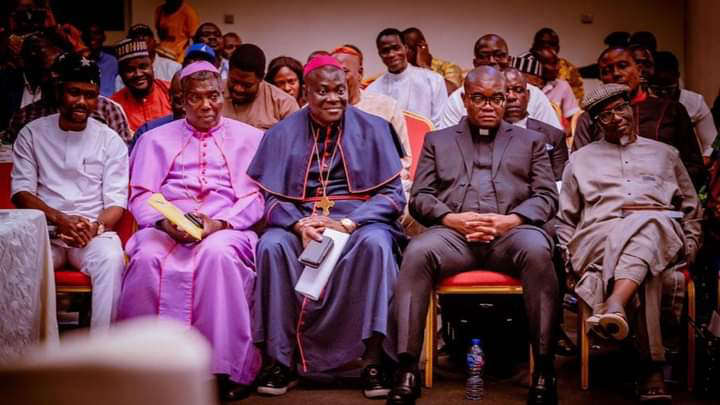 "The Charter for Future Nigeria begins with a diagnosis of Nigeria's problem and locates it primarily in an incoherent constitutional and institutional framework that defines governance and social and economic interactions in Nigeria."
The Christian Association of Nigeria did not bring up the controversial issue of Tinubu's Muslim-Muslim ticket but the APC candidate explained that his running mate, with whom he shares a similar faith, was picked irrespective of his religious belief.
"Why Senator Shettima? Why a same-faith ticket?" he asked rhetorically.
"Well, I did not choose Senator Shettima so that we could form a same-faith ticket.
"The ticket was constructed as a same-progressive and people-based ideology ticket.
"I offer a confession. I selected Senator Shettima thinking more about who would best help me govern.
"Picking a Christian running mate would have been politically easier. But the easy way is rarely the right one."
Tinubu told CAN that he views all Nigerians as equals and mentioned that his wife who accompanied him was a Christian, as were his children.
He promised to regularly consult CAN on national issues if he becomes the president of Nigeria.
Other presidential candidates were reportedly scheduled to meet with the Christian Association of Nigeria at later dates.