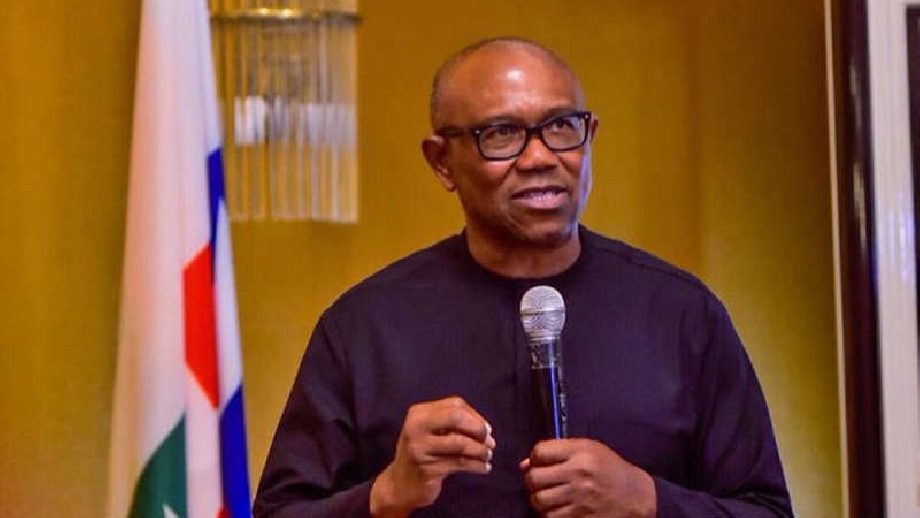 The Labour Party presidential candidate, Peter Obi says Nigerians were robbed of their mandate with the announcement of Bola Tinubu as the president-elect.
He stated this in his first media briefing after Saturday's election.
Obi insisted the Labour Party won the election and will head to court to regain its mandate.
"If you must be addressed as 'Your Excellency', the process that brought you in must be excellent," he said to a room filled with journalists.
"I am assuring all the good people of Nigeria that we will explore every legal and peaceful means to reclaim our mandate because we won the election"
He urged his supporters to be law-abiding as he and his running mate, Datti Baba Ahmed would leave no stone unturned in ensuring that votes count.
He praised the voters who braved violence on 25 February to cast their ballots in the 25 February presidential election.
"I know how they would be feeling now because of the way the election has come and gone," he said.
"The commitment and resilience of Nigerians, even in the face of unwarranted panic attacks, is a testimony that a new Nigeria is indeed possible.
"And look at people like lady Jennifer Efidi who was stabbed but insisted on voting. And that gives me the courage to believe that indeed a new Nigeria is possible."
The Labour Party presidential candidate encouraged the party's supporters to turn out en mass for the governorship and state house of assembly elections on 11 March.
He urged the "Obidiients" to engage in massive campaigns and not be weighed down by what they see on the news and social media.
He concluded that credible people needed to be voted into government at the state level.
A one-minute silence was observed for the persons who lost their lives during the 25 February presidential election.