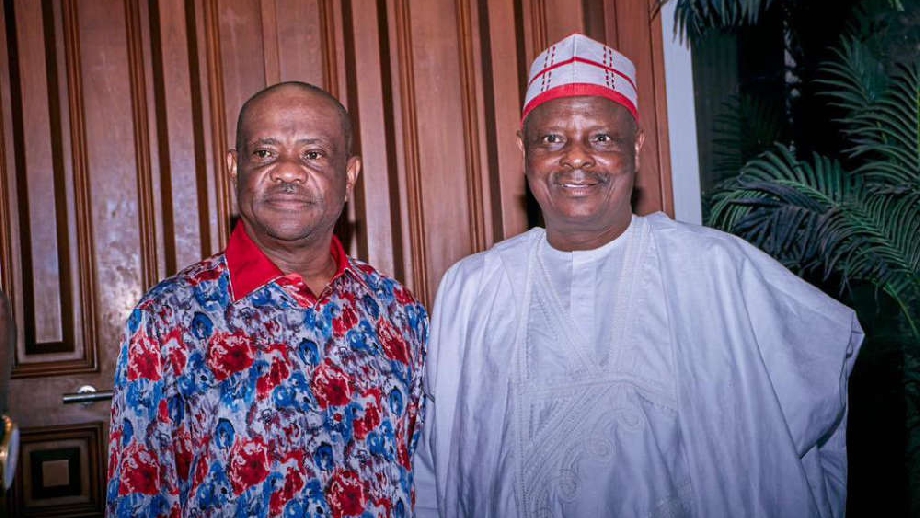 The governor of Rivers State, Nyesom Wike has pledged to support the campaign of the presidential candidate of the New Nigeria People's Party (NNPP), Rabiu Kwankwaso.
Governor Wike made the promise on Monday during the inauguration of the Mgbutanwo internal roads in Rivers State where Kwankwaso was the special guest of honor.
Governor Wike reminisced on how he tried to dissuade Kwankwaso from leaving the PDP.
"When you wanted to leave PDP, I came to your house in Abuja. I said sir, 'don't leave the party.'
"I pleaded with you. I came two times.
"Those who never meant well for this party, who would want to take control where they never sowed, they said 'no, leave Kwankwaso to go. Who is he? Let him go'" Wike said.
"I said, 'no, he's an asset in Kano State. Kano is very important for our party. Therefore, whatever it takes, let's keep him, let's manage him.'
"They said, 'no, let him go.'
"I said, 'the more, the merrier. We are the opposition party. We cannot continue to drive our people away,'" he continued.
The Rivers State governor described Kwankwaso as a man of integrity who supported him even after leaving the PDP.
"He told me that I can remain (in PDP), he will not remain," Governor Wike said.
"I said, 'okay, I will stay and survive and fight back.'
"When he was going, he told me, 'look, I am going. My people who will remain will support you.'"
Governor Wike confirmed to all present at the inauguration that Kwankwaso's supporters who remained in the PDP supported him (Wike).
"So, you are a man of integrity," he said to Kwankwaso.
He then promised to support the NNPP presidential flagbearer whenever he campaigns in Rivers State.
"I said it to Peter Obi when he came and I want to also tell you that if you are coming for campaign here, I will give you the logistics support for you to campaign."
On Thursday last week, Governor Wike made the same pledge of the provision of "logistics" support to the presidential campaign of Peter Obi of the Labour Party.
Both Obi and Kwankwaso were members of the PDP until they left earlier in 2022 to pursue their presidential ambitions in different parties.
Governor Wike, a member of the PDP, has been in a much-publicized political battle with the party's chairman, Iyorchia Ayu, and its presidential candidate, Abubakar Atiku.
He is demanding Ayu's resignation as a precondition to support Atiku's run for Aso Rock.