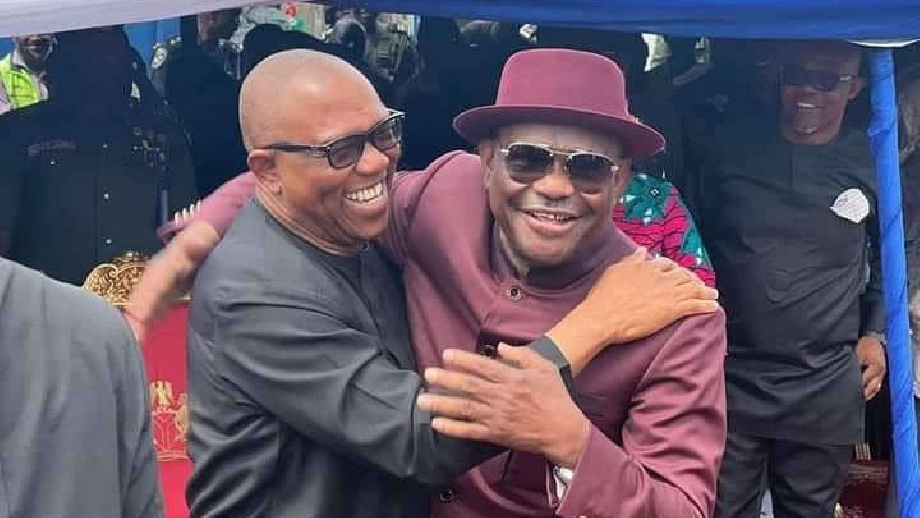 Governor Nyesom Wike of Rivers State has pledged to provide "logistics support" for the presidential campaign of Peter Obi in Rivers State.
Governor Wike, on Thursday, said Obi had all it takes to govern Nigeria.
"I know you as a person," he said.
"You have all the criteria, you have all the characteristics that will lead this country."
Governor Wike, who was speaking at the inauguration of the Nkpolu-Oroworokwo flyover in Rivers State, then prayed for Obi's campaign.
"All I pray is for God to give you the strength and wisdom to continue to move from one state to the other.
"Any time you want to come and campaign in the state (Rivers) let me know. All the logistics support, we'll give to you."
Governor Wike is a member of the People's Democratic Party but has been in a much-publicized political battle with the party's chairman, Iyorchia Ayu, and its presidential candidate, Abubakar Atiku.
He is demanding Ayu's resignation as a precondition to support Atiku's run for Aso Rock.
Governor Wike has severally accused Ayu of bribery and manipulation.