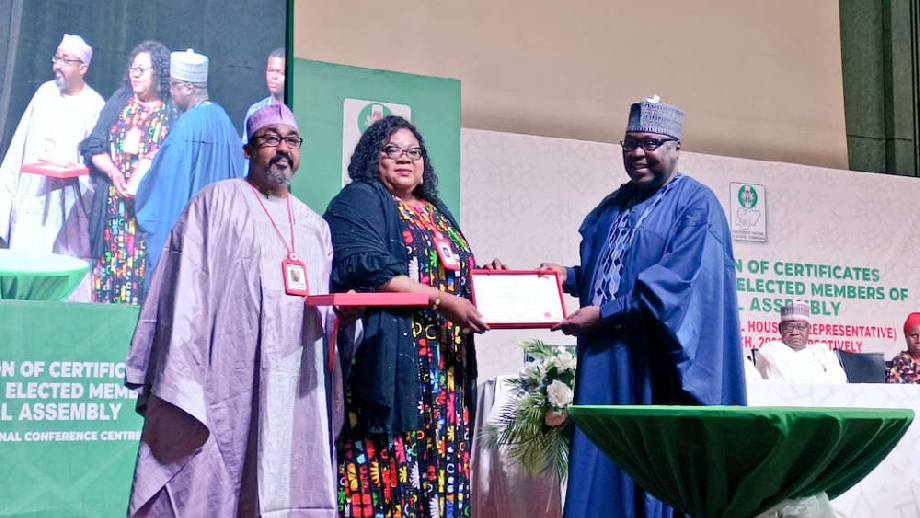 The Independent National Electoral Commission (INEC) has formally presented certificates of return to Senators elected during the 25 February National Assembly election.
The event which was held at the National Collation Centre, Abuja, saw 98 members of the tenth National Assembly receive their certificates of affirmation from the National Commissioners of INEC.
Some of the Senators are fresh while others are long-time lawmakers.
Among the fresh lawmakers is the senator representing the Federal Capital Territory, FCT, Ireti Kingibe of the Labour Party.
She says her election will bring overall upliftment of the well-being of FCT residents.
For a former governor of Bayelsa State and the senator representing Bayelsa West, Seriake Dickson, the familiar turf is a call to additional service.
Ninety-eight senators-elect out of 109 Senators were elected on 25 February, while supplementary electionswill take place to determine the candidates that will fill the remaining 11 senatorial seats.
The 325 House of Representatives members-elect will receive their Certificates of Return on Wednesday.