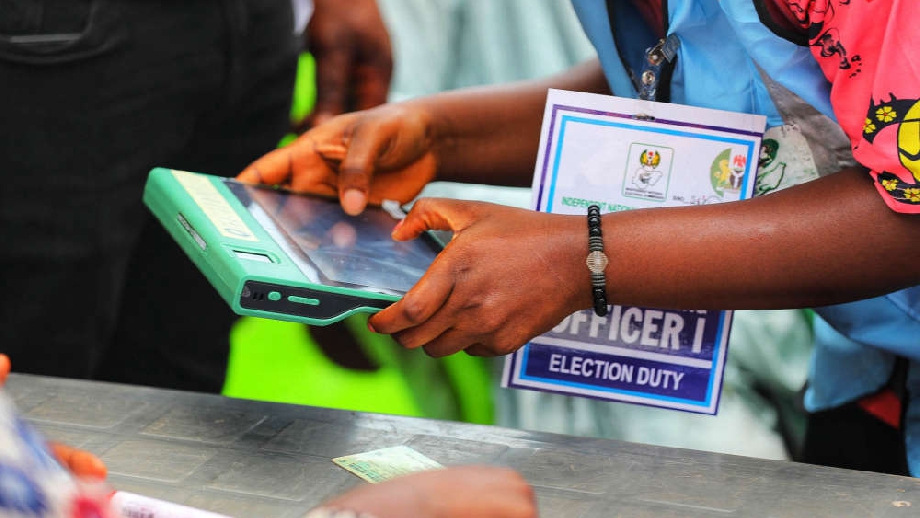 The Independent National Electoral Commission (INEC) has decided to announce the already electronically-transmitted votes in the Abia State governorship election.
The commission took the decision Wednesday after a "high-level strategic meeting" of its Legal Team and Election Management Committee.
The commission decided on the following according to a statement it released after the meeting:
That all the manually collated votes from Obingwa Local Government Area be disregarded

That it will stick with the "number of accredited voters" in the local government.

That the votes already in its iREV Portal be carefully collated.

That the collated votes from iREV be no more than the accredited voters.

And that such will serve as the "duly accepted" result of the 18 March governorship election.
INEC also directed the Returning Officer for the Abia State governorship election, Prof. Nnenna Otti, to immediately announce the result from Obingwa, add it up with those of the 16 local governments previously announced, and declare a winner.
The commission had suspended the collation of results of the governorship vote after thugs disrupted the exercise in Obingwa on Sunday.
The Labour Party's Alex Otti was in the lead before the suspension. He had polled 171,747 votes from the other 16 local governments to his closest rival, the People's Democratic Party's Okechukwu Ahiwe who had 79,477 votes.
The PDP however claimed it had more than 100,000 votes from Oibngwa despite INEC accrediting only 26,884 on BVAS.