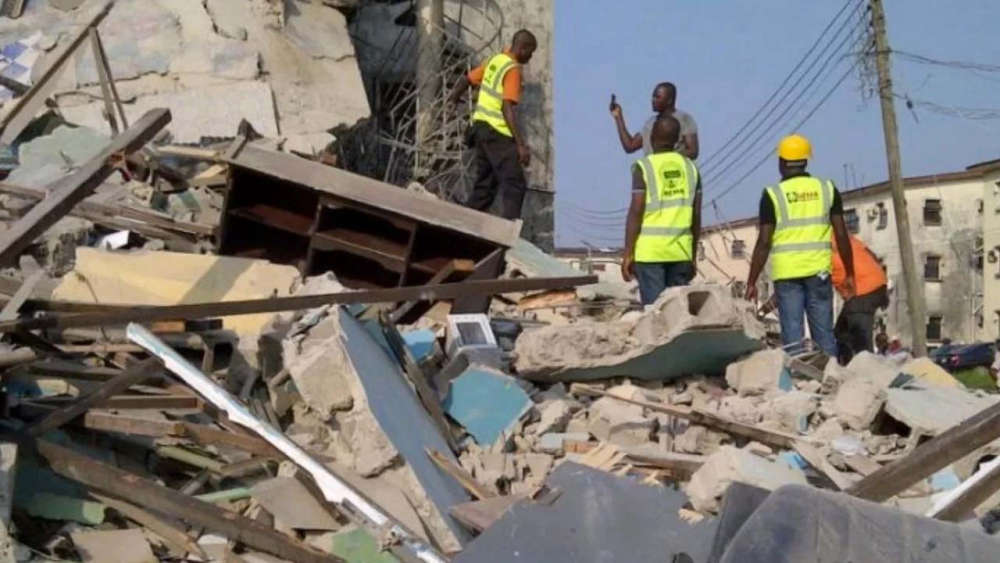 The FCT Administration has vowed to prosecute the now on-the-run contractor of the ill-fated four-storey building which collapsed and injured nine labourers on Monday afternoon.
Permanent Secretary, FCT Administration, Adesola Olusade, who made the call Tuesday when he visited the site of the collapsed building, said any staff of the Administration found to have compromised in the process will not be spared.
While noting that no life was lost to the incident, Olusade expressed disappointment with the project handlers for recalcitrantly sneaking back to the project site during the last Sallah holidays to continue the construction despite having been advised and served notice to stop work, by the project consultant and FCDA respectively.
He added that the building collapse was the repercussion for ignoring the professional advice of the consultant as well as that of the administration.
For his part, the Director Development Control, Mukhtar Galadima called for the setting up of a high-powered panel to unravel the cause of the disaster and ensure disciplinary actions be taken against those found wanting.
According to Galadima: "preliminary investigation revealed that when the contractor commenced development, there were observations made by the officers there and he was asked to re-submit for basement because the topography was not reflected in the design."
He noted that: "because of its slopy and swampy nature, he was asked to resubmit for basement inclusive of the design.
Somewhere along the line in the cause of development, there were some alterations and the building was asked to stop until those modifications are integrated into the design.
Unfortunately, he was back on-site during the Sallah break and the worker was trying to cast on the existing structure when the unfortunate incident occurred".