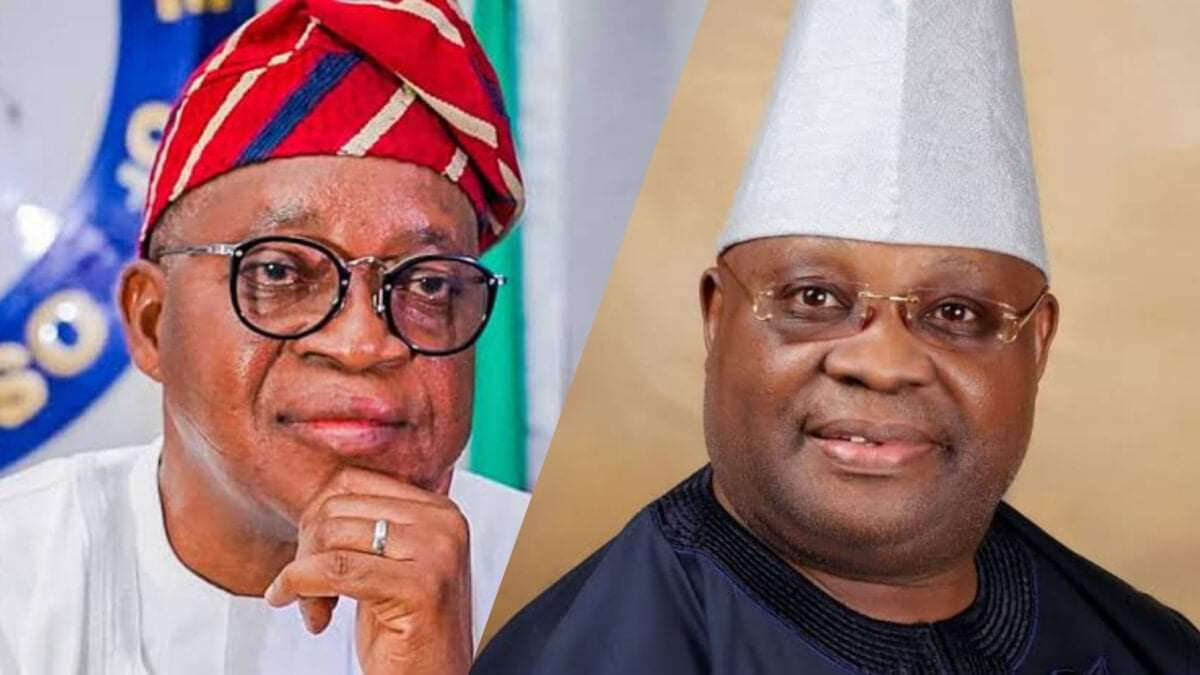 The former governor of Osun State, Gboyega Oyetola, and his All Progressives Congress are considering approaching the Supreme Court after failing to get the Court of Appeal in Abuja to nullify Governor Ademola Adeleke's election.
The counsel to the parties, Biodun Layonu, says the matter of who won the 16 July 2022 governorship poll is far from over.
"So many issues involved here in this appeal: some of the issues we won; a bit more of the issues, we lost," he said in Abuja on Friday after the Appeal Court reinstated Adeleke as the elected governor of Osun State.
"Overall, we lost the appeal.
"But, it's so interesting. We believe that as soon as we collect the various judgments which are more or less the same; by Monday we would study the judgments and make our decision.
"But it's most likely, because of the very interesting nature of the decisions made, that the matter will not end here," he continued.
The Court of Appeal upturned the ruling of the Osun State Governorship Election Tribunal that sacked Adelekeas the elected governor of the state.
In a unanimous judgment delivered by Justice Mohammed Lawal Shuaibu, the appellate court held that the tribunal failed in its ruling.
Adeleke of the People's Democratic Party (PDP) polled 403,371 votes to defeat the then-incumbent governor, Adegboyega Oyetola of the All Progressives Congress (APC) who got 375,027 votes.
But Oyetola and the APC rejected the result and headed for the tribunal which annulled Adeleke's victory on 27 January and declared Oyetola the winner of the poll.
Speaking after the latest court ruling, the counsel to the People's Democratic Party, N.O.O. Oke (SAN) was confident would win again if the matter gets to the Supreme Court.