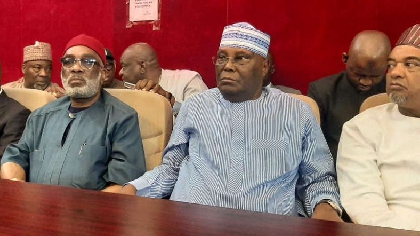 The presidential candidate of the Peoples Democratic Party (PDP), Atiku Abubakar has asked the Supreme Court to nullify the judgment of the Presidential Election Petition Tribunal (PEPT), which upheld the declaration of Bola Tinubu as the winner of the 2023 presidential election.
In a Notice of Appeal filed before the apex court, the former vice president predicated his argument on 35 grounds.
He is insisting that the PEPT committed grave errors and miscarried justice in its findings and conclusion in the petition he brought before it.
The appeal was filed by Atiku's lead counsel, Chris Uche (SAN), who is asking the Supreme Court to set aside the whole findings and conclusions of the Tribunal on the grounds that it did not represent the true picture of the grounds of his petition.