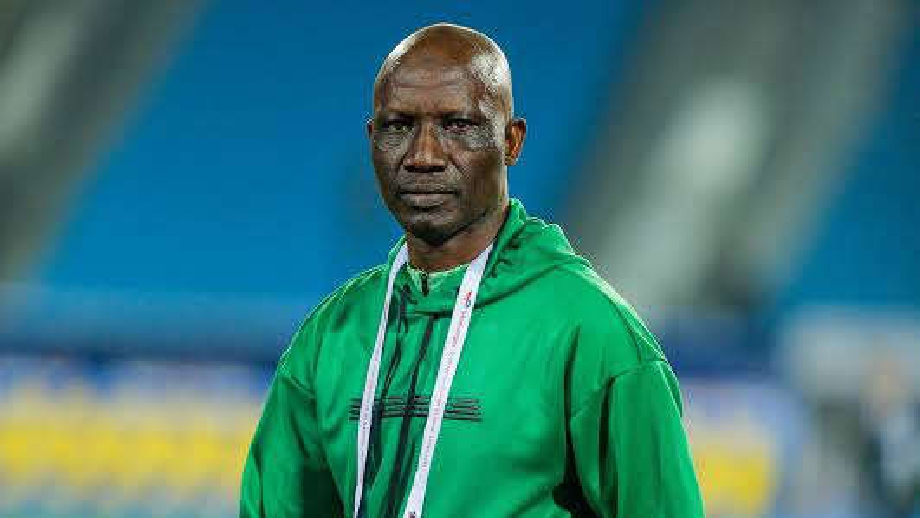 Almost 16 years after he was slammed with a four-month ban and a fine of 11, 000 Swiss Francs for 'offensive behavior' towards English referee, Howard Webb, Nigerian coach Ladan Bosso says he is now mature.
Bosso was fined at the FIFA U-20 World Cup in Canada in 2007.
He is making a return to the world stage for the first time since the Canada incident where he accused the now-retired Webb of being a racist.
What Happened?
Nigeria's U-20 team capitulated to Chile, losing 4-0 in extra time after a goalless 90 minutes.
Jamie Grondona scored six minutes into extra time to give Chile a 1-0 lead as the Nigerian players protested, with goalkeeper Ikechukwu Ezenwa earning himself a yellow card in the process.
Chile scored three more goals as Nigeria finished the game with 10 men after Suraj Sodiq was red-carded in the second half of extra time.
Nigeria received five yellow cards and a red card, in contrast to Chile's lone yellow card in the quarterfinal encounter.
After the match, Bosso accused the referee of racism.
"What happened on the pitch, the officiating, I think FIFA has a long way to go to beat racism because that official showed racism," he claimed.
He was later banned for four months and fined by FIFA, in addition to an apology from the Nigeria Football Federation (NFF).
As he leads another Nigeria U-20 team out to Argentina in 2023, 55-year-old Bosso is harping on maturity and obedience.
"The most important thing, as we grow, we grow with maturity," he told Nigeria Info.
"The world cup is not static. The rules change every day; that which we used in 2007 and the ones we are using now are quite different.
"There are areas that have been reformed. All we need to do is to train our boys to play according to the rules and regulations of the tournament and FIFA. The kind of players we have now are different.
"We went to Canada with about two foreign professionals today we have about five foreign professionals, and all of them are good to go," he stated.
Interestingly, Nigeria has only played in the quarterfinals only once in 2011 since exiting at the same stage of the competition in Canada 2007.
Ikechukwu Ezenwa, Elderson Echiejile, Efe Ambrose, and Brown Ideye who were all part of the 2007 squad have gone on to play for the Super Eagles.
Coach Ladan Bosso and his team have a lot to prove in Argentina.