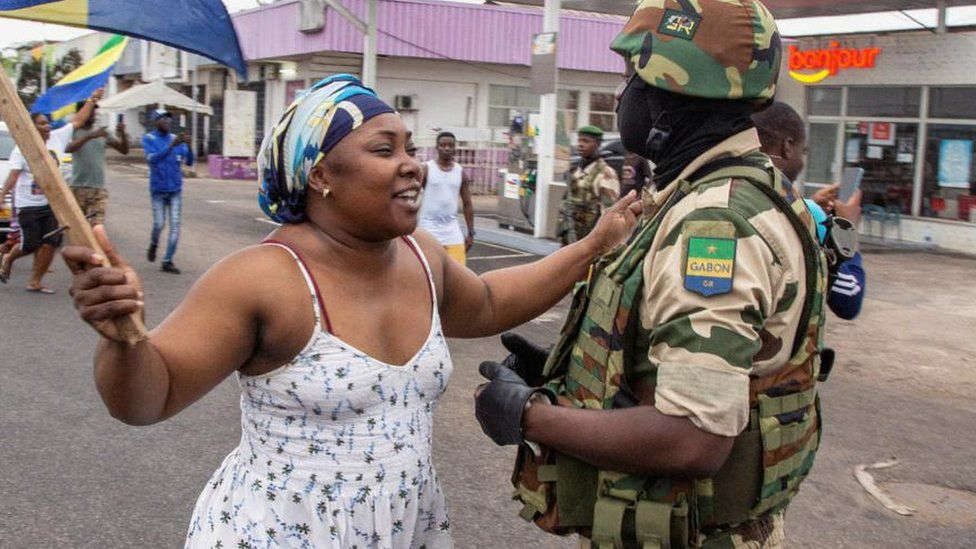 The Central African regional bloc, ECCAS, has suspended Gabon in response to last week's coup.
ECCAS leaders gathered for a crucial meeting Monday to address the situation and decided to suspend Gabon.
President Teodoro Obiang Nguema Mbasogo of Equatorial Guinea, who hosted the meeting, expressed concerns that neighboring Gabon posed a threat to peace, security, and stability in the region.
The leaders also ordered the immediate temporary transfer of ECCAS headquarters from the Gabonese capital, Libreville to Malabo in Equatorial Guinea.
In addition, they issued a one-year deadline to the transitional government to organize elections.
The coup leader, General Brice Oligui Nguema, was sworn in as the transitional president on Monday following the sudden seizure of power.
The coup occurred shortly after the declaration of President Ali Bongo's third-term victory.
General Nguema has not provided a clear timeline for returning the country to civilian rule.
The African Union suspended Gabon's membership last Thursday, one day after military officers ousted President Ali Bong.