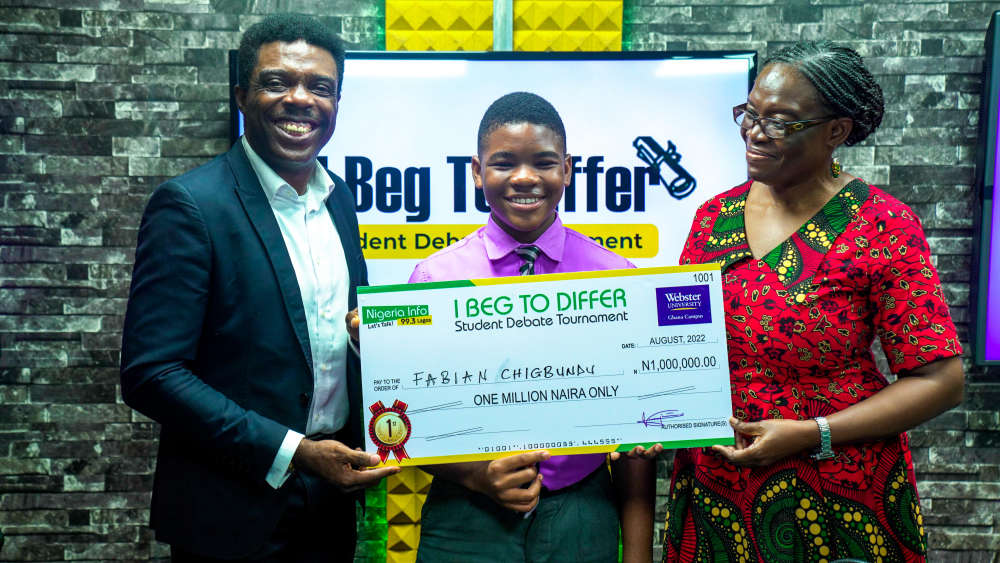 13-year-old Fabian Chigbundu of Cayley College is the winner of the August edition of Nigeria Info's 'I Beg to Differ' student debate tournament.  
Fabian debated 14-year-old Stephanie Ehi Ameh of The International School, University Of Lagos, for the grand prize of N1 million.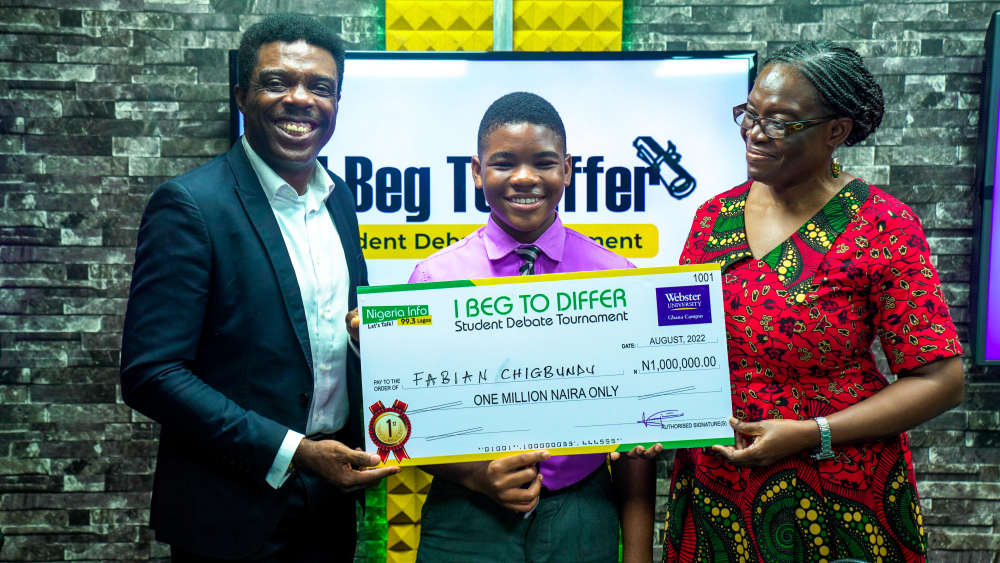 The final debate saw the debaters argue the topic; European Colonization in Africa Has Had A More Positive Than Negative Impact.
Fabian in support of the motion argued that colonization has brought about infrastructural development and improvement in health care.
He added that colonization improved the African "crude" method of trading through barter.
Stephanie in opposition stated that colonization had made Africans forget their cultural identity in favour of a foreign identity.
She insists that colonization has only led to the stealing of Africa's wealth.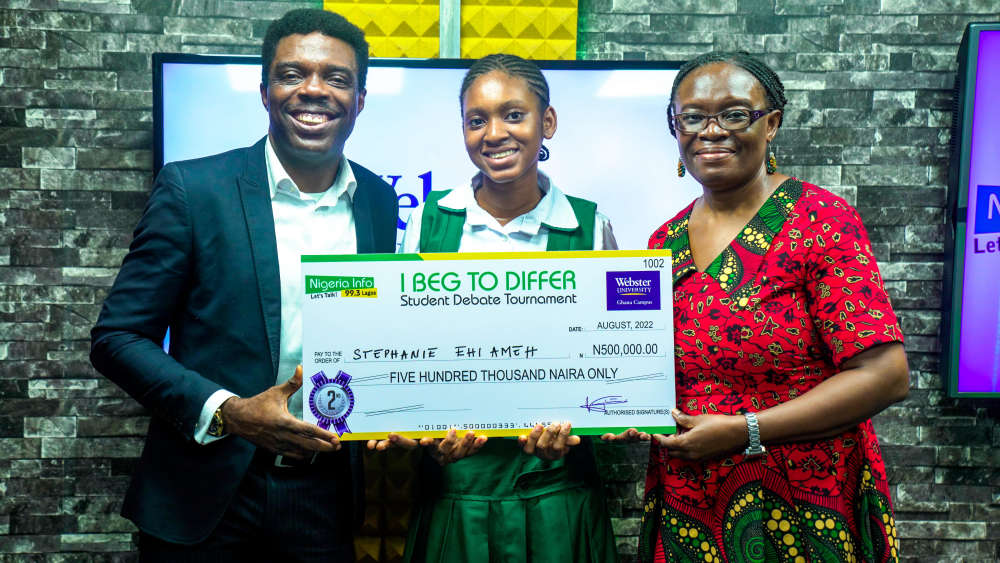 For the second topic of the final; The Central Bank Should Let The Naira Float.
Stephanie in support of the motion stated that allowing the Naira float will eliminate the amount of funds spent on maintaining a pegged Naira.
Fabian on the other hand argued that allowing the Naira to float would lead to a sharp drop in its value of the Naira.
According to him, allowing the Naira to float will lead to an increase in capital flight.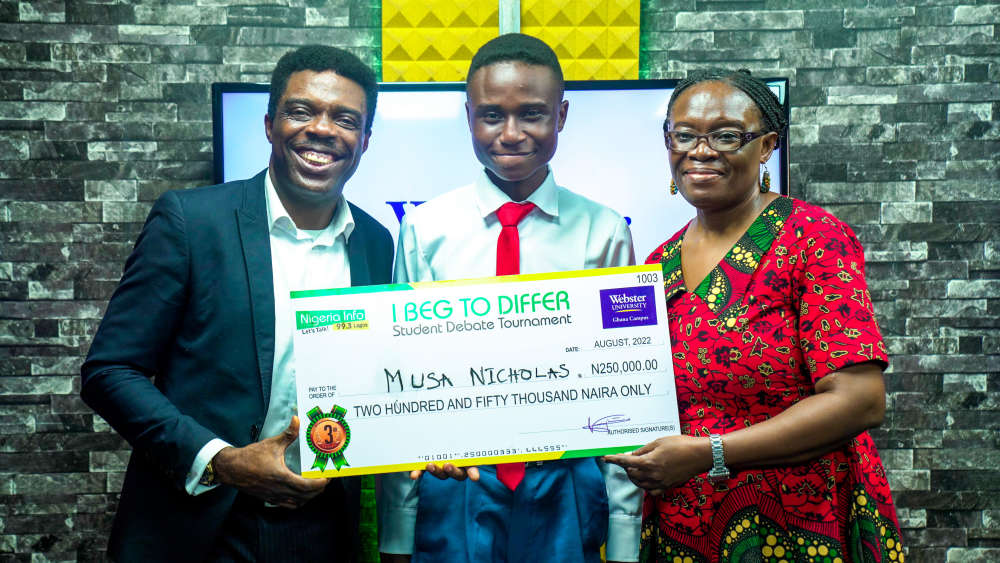 Fabian Chigbundu won the tournament in a unanimous decision by the judges.

In the third-place debate, 15-year-old Musa Nicholas of Fureh College School, Ketu defeated 13-year-old Emmanuel Busari of Ifako International Secondary School to secure third place.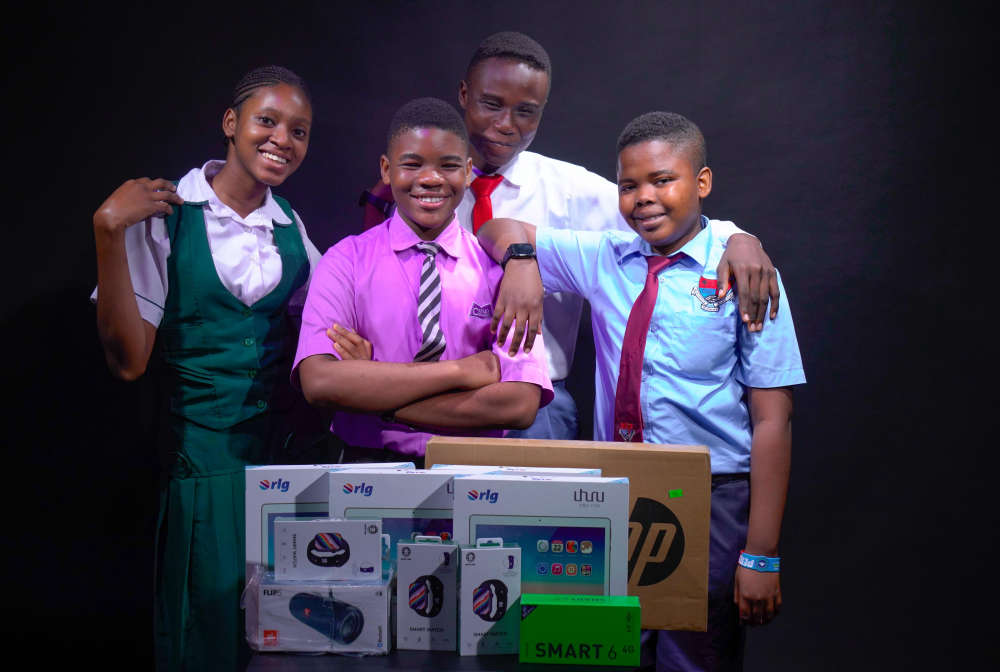 Femi Obong-Daniels, the Group Manager of CoolWazobiaNigeriaInfo, presented cheques of 1 Million, 500,000 and 250,000 Naira respectively to the 1st, 2nd and 3rd place winners, as well as gift prizes.