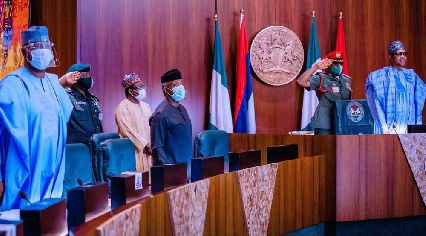 The Federal Executive Council (FEC) has approved a new National Language Policy for primary school pupils.
The policy will make various mother tongues a compulsory medium of instruction from Primary 1 to 6.
In an interview with journalists after the Council meeting in Abuja on Wednesday, the Minister of Education, Adamu Adamu said the new policy will become effective immediately.
He, however, noted that the policy can only be fully implemented when the government develops instructional materials and qualified teachers are available.
According to Adamu, the mother tongue to be used in each school will be the dominant language spoken by the community where it is located.
'The federal government's intent is to preserve and promote cultures and languages', Adamu said.