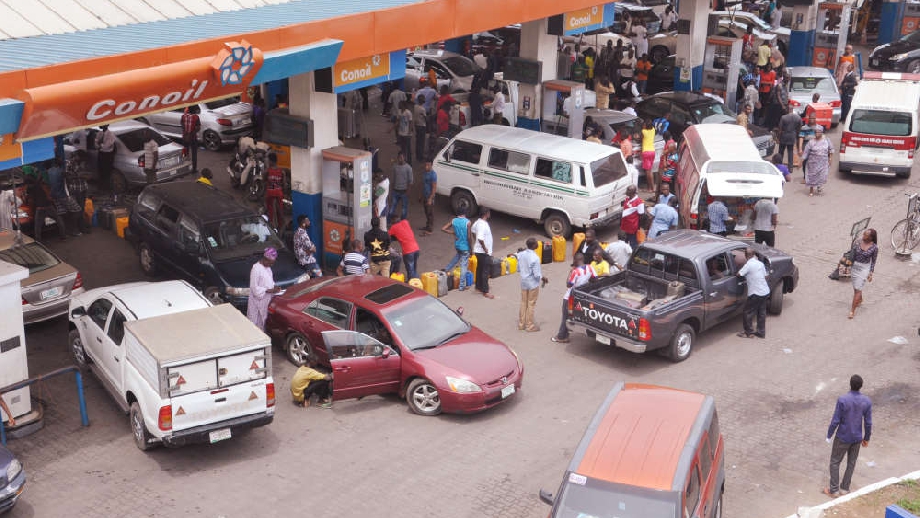 The federal government may set up a tripartite committee to discuss the demands of organized labor for wage increases in the face of a hike in petrol prices.
Government spokesman, Dele Alake, announced this Sunday to State House correspondents in Abuja after a follow-up meeting with the Trade Union Congress (TUC) on Sunday.
Alake said the TUC presented a list of demands to cushion the effects of the fuel subsidy removal. One of the demands was an increase in salaries.
"Top priority on the list – which the government is also looking at very seriously and the president has announced before – is the issue of minimum wage which the labor movement has demanded as a consequence of the removal of the consequential impact of the removal of subsidy," he said.
He said the government will study the TUC's list and meet again on Tuesday.
"What we need to do is to study the numbers very well. And then, we have also asked the TUC to give us a leeway to consult very exhaustively and come back on Tuesday, reconvene on Tuesday, to actually look at the numbers, the viability, the practicability of all the items that have been presented to us," he added.
The Nigeria Labour Congress (NLC) boycotted the Sunday meeting after deciding a day before, to go ahead with its plan to start a nationwide strike on Wednesday.
The NLC is demanding salary increases, like the TUC. But it also wants a probe of the subsidy regime which experts say has been opaque.
The NLC is also demanding a return to the old petrol prices until the probe is complete.
"The issue of subsidy has not been probed all these years, and for anybody to close that chapter is like covering fraud," the NLC president, Joe Ajaero said at a meeting of the union's National Executive Committee (NEC) on Saturday.
"The Nigeria Labour Congress has called the NEC members for us to interrogate some of these processes, to who and who has been collecting that money," he continued.
Last week, a meeting between the NLC and the federal government ended in a deadlock as the labor union insisted on the reversal of the increase in the petrol pump prices.
The NLC has also decided to stop holding meetings with persons without a government office or portfolio.
President Bola Tinubu is yet to appoint a cabinet, a week after taking office.
The government's meetings with labor unions are being called by representatives without proper government appointments except for the Secretary to the Government of the Federation, George Akure.