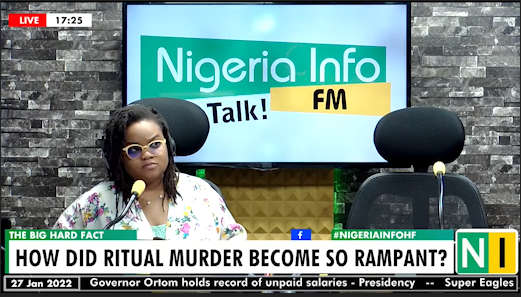 "Nigerians have disoriented values such that whenever they see a rich man, they applaud without knowing the source of their wealth."
This is the position of Joy, who called in to contribute to Nigeria Info's Hard Fact.
Joy who was reacting to the rampant ritual killings in the country, insists that murders will continue until Nigerians begin to respect individuals not because of their wealth but for their character.
Other callers argued that the desire to be popular on social media, greed and the Nigerian movie industry are partly responsible for the spike in ritual killings amongst the youths.