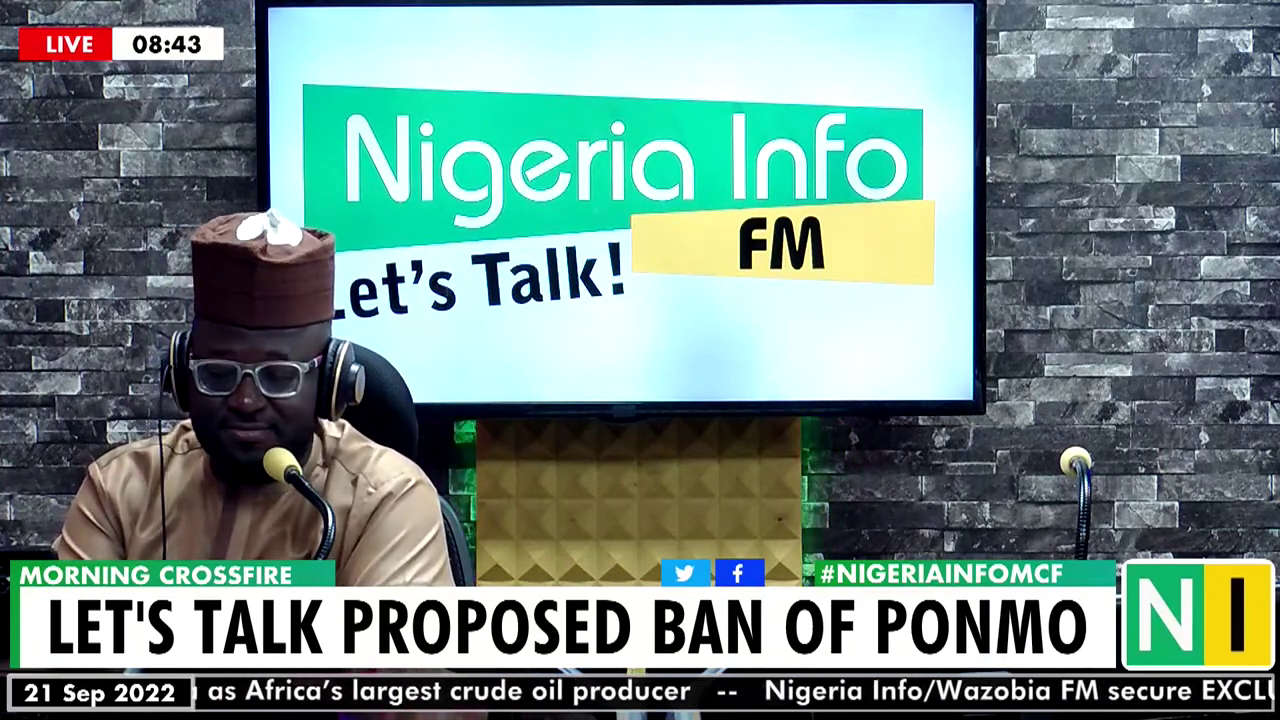 Nigeria's leather business has been negatively affected by the consumption of ponmo, according to a stakeholder.
Engineer Abatcha Ali Jarawa, a stakeholder in the leather business, spoke on Morning Crossfire about how ponmo consumption led to a budding tannery in Borno State going under.
Abatcha explained that the tannery was big and partnered with an abbatoir for supply but ponmo brokers came and offered the abbatoir a higher price, so the tannery was unable to compete.
"The factory had a budget of #9000 for large skin hides but the consumers of ponmo are competing with that factory to the extent that they couldn't get a single cow skin cause ponmo brokers come from Lagos and offer N15,000 -20,000 to get those hides."
Abatcha who is also the General Manager of Borno Plastic Company (BOPLAS) said the leather industry is very lucrative and is the second biggest in the world, so Nigeria needs to promote the production of leather, which is why he supports the ban on ponmo consumption in order to enable leather tanneries to access cow hides.
However, a caller, Femi disagreed with Abatcha. He argued that cowhide production should be increased rather than banning the consumption of ponmo; a cheap source of protein that is also "the poor man's only hope.".
Abatcha responded that increasing production isn't as easy as he said. According to him, they have a limited number of cattle, and unlike other production chains, this involves animals and will require each animal to reproduce. Importation is also not an option due to differences in weather.