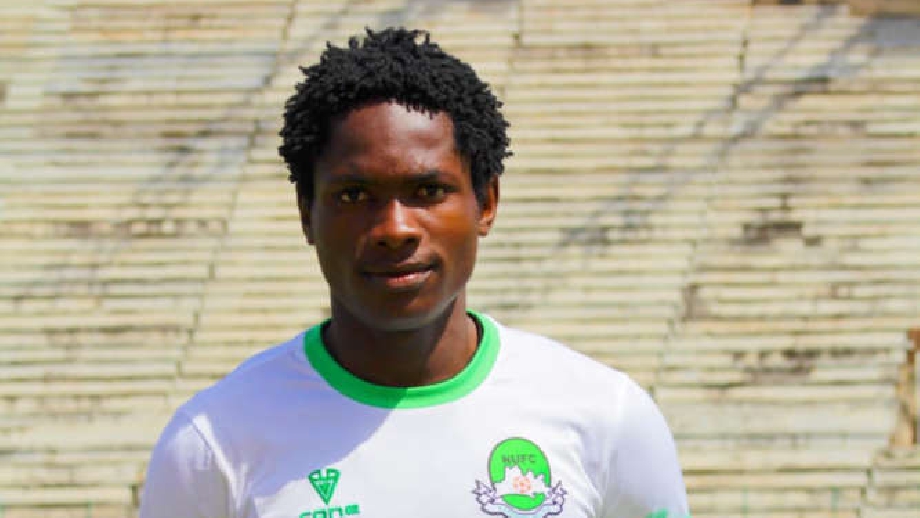 As Nigeria hopes to birth new stars and win the FIFA U-20 World Cup for the first time after two second-place finishes in 1989 and 2005, the Flying Eagles' coach has explained his choice of players.
Ladan Bosso said members of his world cup squad were picked in the 'national interest' of the country.
This comes in the wake of the exclusion of names such as the midfielder, Onuche Ogbelu from the 21-man list of players that will wear the green and white jersey in Argentina.
19-year-old Onuche was instrumental when the Flying Eagles won the WAFU-B Regional Qualifying Tournament in Niger Republic in 2022.
He was also Nigeria's midfield protector during the CAF U-20 AFCON as the Flying Eagles finished third, and picked a World Cup slot, despite injury to midfield sensation, Daniel Daga.
The Nasarawa United midfielder's omission from the World Cup team has raised eyebrows.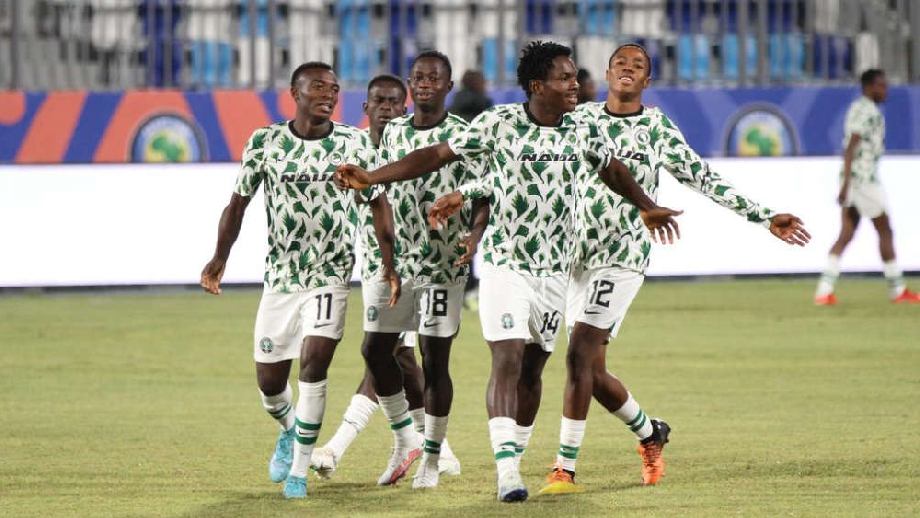 Explaining why Onuche Ogbelu was dropped, Bosso told Nigeria Info that he picked his team in the 'national interest'.
"Before man and God, between Onuche and Nnadi (Tochukwu), who will you pick?" he asked.
"Besides that, between Onuche and Daga (Daniel) who'll you pick? Between Onuche and Samson (Lawal) who'll you pick?
"Onuche is my boy but his level is not up to those ones. There is no time for hanky-panky.
"Onuche is my boy whom I adopted but when it comes to the interest of Nigeria, we have to pick the best.
"Now, Onuche and Eletu (Victor). Eletu is a very versatile player, even in his club. So, you can't compare them. We pick players based on national interest," he said.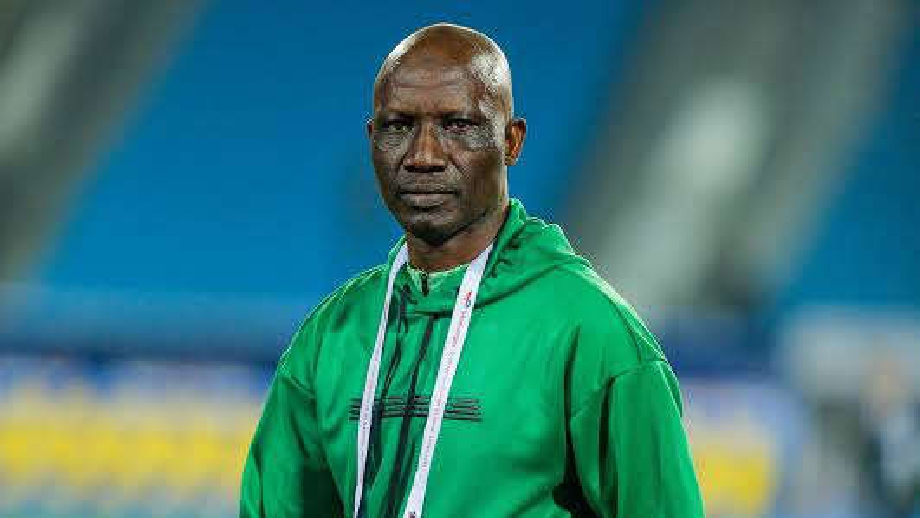 The coach also dropped star striker, Ahmed Abdullahi of KRC Genk from his provisional World Cup squad, after what he described as a 'disappointing' showing at the CAF U-20 AFCON, with the striker scoring just one goal despite the privileges he was granted.
There is another issue surrounding the Nigerian team, as the third-choice goalkeeper, Saheed Jimoh, whose name is on the official 21-man list left the Flying Eagles camp on 4 May for a career sojourn with a French second division team.
He didn't train with the team during their last training session on Friday 5 May in Abuja and was not part of the team that traveled.
Mavlon FC goalkeeper, Otoblo John Audu, who is called the 'Lucky Guy' by one of the team officials, traveled with the team when they left Nigeria on 6 May, but Saheed's name, rather than his, was submitted by the Nigeria Football Federation, NFF.
It remains unknown if Nigeria will be making a change to the list before the deadline on 10 May or if Saheed Jimoh will join the team.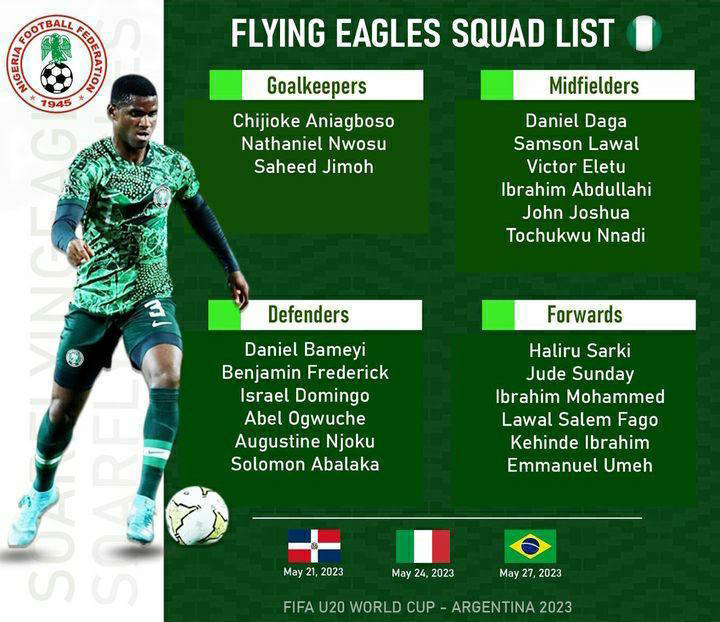 AC Milan U-19 player, Victor Eletu will also be teaming up with the Flying Eagles in Argentina after he failed to show up in Nigeria for training before they departed the country.
Bosso also called for calm as Nigeria has found itself in a tough group that consists of Italy, Brazil, and the Dominican Republic.
"If you're confident in me, you should be confident of my team," he said.
Only 13 of the players who made it to the CAF U-20 AFCON in Egypt have been selected in the 21-man World Cup squad.
Nigeria suffered a round-16 elimination in the last U-20 tournament in Poland in 2019, after a 2-1 defeat to Senegal.
The country is making its 13th World Cup appearance at the U-20 level in Argentina in 2023.