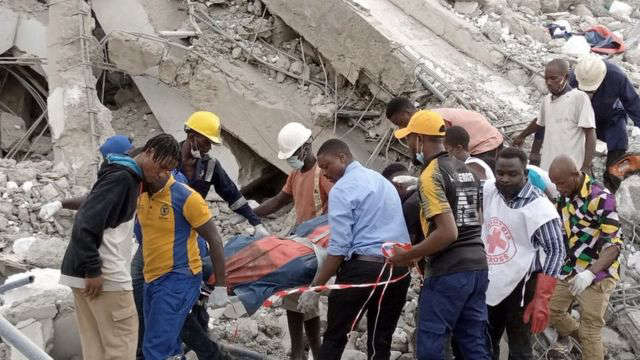 The Lagos State  Government has refuted claims that six persons were rescued alive from the collapsed 21 storey building at Gerard road, Ikoyi on Saturday.
The State Commissioner for Information and Strategy, Gbenga Omotosho, refuted the claims after several posts on social media alleged 6 persons were rescued from the collapsed building six days after the incident occurred.
Mr Omotosho, in a message to our correspondent Emmanuel Onwuka, clarified that the 6 survivors were rescued on November 1st and were taken to the police hospital at Falomo on the day of the building collapse.
In the same vein, Acting-Coordinator of the National Emergency Management Agency, Ibrahim Farinloye, says the delay in reporting the 6 new survivors was due to a lack of information-sharing between agencies carrying out the rescue operation.
Farinloye noted that the six new survivors were rushed to the hospital on the day of the building collapse before first responders from the government arrived.