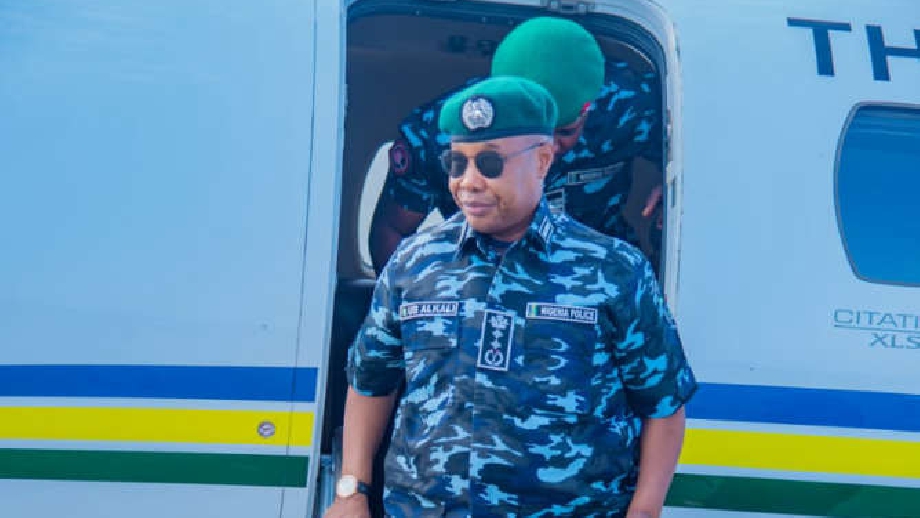 The Nigeria Police Force has dismissed reports of the alleged dismissal of the Inspector-General of Police, Usman Alkali Baba, by a Federal High Court in Awka.
A statement from the Force Public Relations Office, Olumuyiwa Adejobi, admitted that a judgment was issued by the court but said the ruling is subject to appeal.
CSP Adejobi described the report of the dismissal as "false, unfounded, and perceived to be the handiwork of mischief makers."
On 14 May, the Federal High Court in Awka ruled that IGP Baba's tenure ended after he turned 60 and that his continued stay in office was illegal and unconstitutional.
The court held that the police chief was bound by Rule 229 of the Police Service Rules which stipulates a compulsory retirement age of 60 years, or 35 years of service.
But Adejobi stated that the IGP was appointed on 30 November 2021 for a four-year tenure which he is yet to finish.
The police spokesman also pointed to a 21 February judgment of the Federal High Court in Abuja - which dismissed a suit that sought to compel the IGP to vacate his office on 1 March - as a basis for his continued stay in office.
The judgment, delivered by Justice J. K. Omotosho, held that an appointed Inspector General of Police has a statutorily recognized four-year tenure.