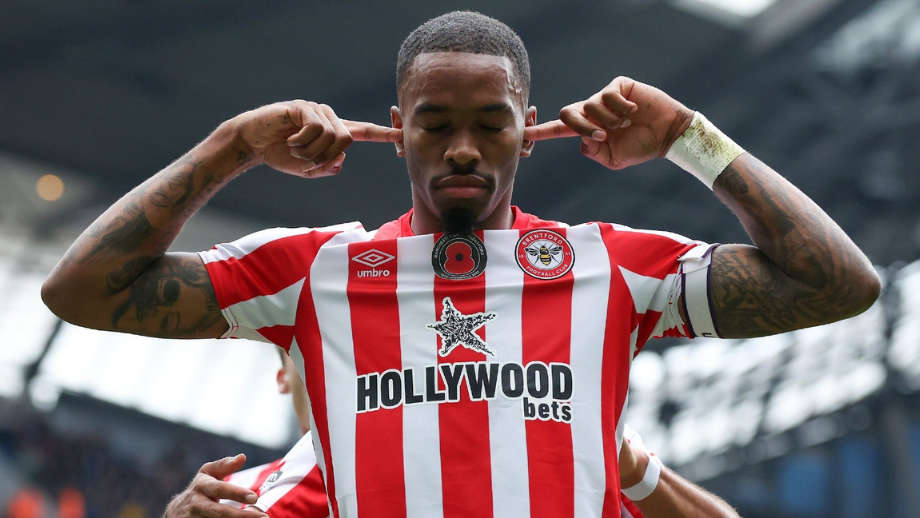 Brentford striker Ivan Toney received a reduced ban from football due to being diagnosed with a gambling addiction.
At the age of 27, Toney had initially been handed an eight-month ban by the Football Association (FA) for violating betting regulations, which included betting against his own team.
However, a psychiatry expert who provided evidence to the FA's regulatory commission diagnosed Toney with a gambling addiction and emphasized the need for his rehabilitation.
Consequently, the commission decided to reduce the originally proposed 11-month ban by three months. In their written explanation of the sanction, published on Friday, the commission acknowledged that Toney had admitted to repeatedly lying during his initial interviews with the FA.
Nevertheless, they noted that he had since stopped gambling on football (although he continued gambling on other sports) and expressed a strong determination to address his gambling problem through therapy.
Initially, the FA had intended to impose a 15-month ban on Toney due to his attempts to conceal his betting activities, fully aware that they were against FA rules. This included placing bets through intermediaries and deleting relevant messages from his mobile phone, as well as providing "clearly false answers" during his interviews with the FA.
However, the commission did not uphold all of the FA's allegations and decided to reduce the ban to 11 months after considering Toney's guilty plea to all 232 charges. The reduction also took into account his diagnosed addiction.
Dr. Philip Hopley, a psychiatrist, interviewed Toney twice prior to the diagnosis, and the commission regarded his expert testimony as well-reasoned and highly persuasive. Brentford Football Club has pledged its support to Toney in dealing with his addiction, stating that they will do everything possible to assist him and his family. They consider the matter closed and eagerly anticipate his return to training in September.
The Professional Footballers' Association (PFA) emphasized its commitment to providing significant practical and confidential support to players struggling with gambling addiction. They emphasized the importance of proper support for players seeking help and advocated for disciplinary processes regarding gambling in football to take the well-being of players into proper consideration.
Recall that Toney admitted to 232 breaches of FA betting rules spanning a period of five seasons between February 2017 and January 2021.
During this period, he was registered as a player at Newcastle and Peterborough, in addition to loan spells at various other clubs.