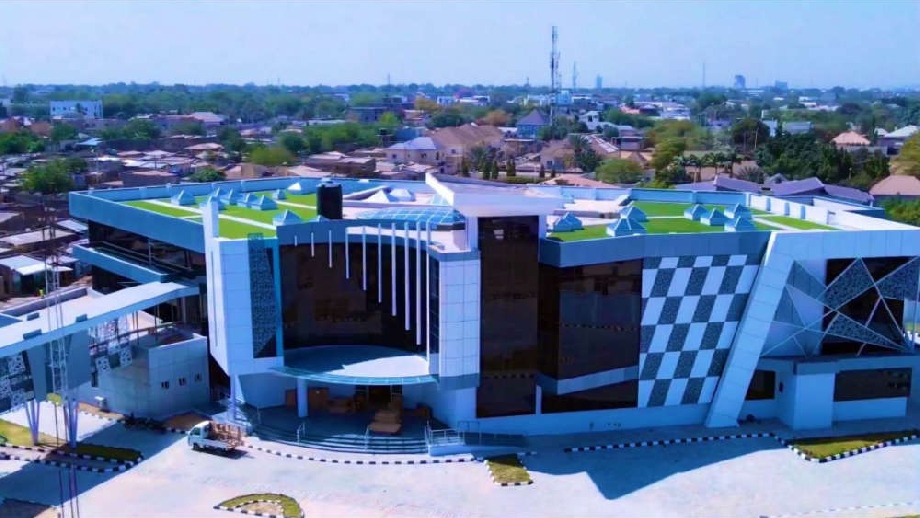 Aisha Haruna sat on her sick bed at the Female Surgical Ward of Aminu Kano Teaching Hospital (AKTH) around 11 am on 17 April, with a big bandage around her chest.
She lost both of her breasts due to complications she developed a few weeks after she consulted a herbalist to treat her illness.
"When I was diagnosed with cancer, we didn't have money for surgery," she said.
"So, after spending a lot on drugs, we decided to try traditional medicine. Unfortunately, it worsened the situation."
After battling the illness for three years and spending over half-a-million naira for treatment, Aisha still has sleepless nights due to consistent pain.
"Look at me now, both of my parents are gone and I'm yet to have the money for surgery.
"So far, we have spent over N500,000 but I'm still having sleepless nights because of the pain, every day," she said.
Over 30 breast cancer patients were lying on their beds at the Aminu Kano Teaching Hospital's Female Surgical Ward, eagerly waiting their turn for surgery, or to see an Oncologist.
One of them, Aisha Lawal could barely speak due to the severe pain she was going through following after a small tube was inserted in her body to drain off unwanted fluids in her tummy.
"I have been battling cancer for a year now. In the last three weeks, we have spent over N300,000," she managed to say.
"I can longer sleep in peace because of this constant cough and I can't breathe properly again. Please we need assistance because the treatment is expensive."
According to World Health Organization (WHO), 102,000 people are diagnosed with cancer annually in Nigeria, and 72,000 die.
No Health Worker at the Center
In 2019, the Kano State Government awarded a contract for the construction of the Cancer Treatment Centre at the Muhammadu Buhari Specialist Hospital.
Named after the wife of the state governor, Professor Hafsat Ganduje Cancer Centre was completed and commissioned by President Muhammadu Buhari in February 2023.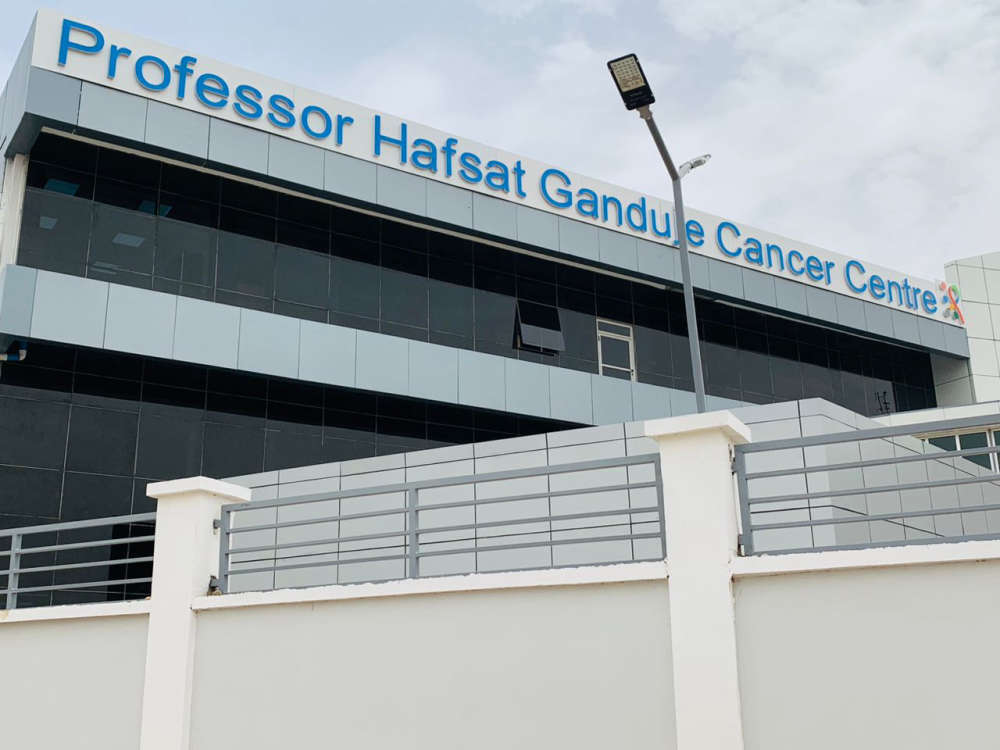 But months after the commissioning of the gigantic project, the two-story cancer center is still under lock even though cancer cases are increasing in the state, according to health experts.
When I visited the facility in Giginyu town in Nasarawa Local Government, I observed its gates were wide open with about five guards on duty.
A few workers were in the hospital but none was a health worker or doctor.
Several attempts to speak with the state government officials on the status of the center were unsuccessful but a source at the Ministry of Health cited the lack of technical manpower as a major challenge.
Patients Travel to Lagos for Radiotherapy
A Consultant Surgeon at the Department of Surgery in Aminu Kano Teaching Hospital (AKTH), Dr. Saminu Muhammad is dismayed that the patients suffering from the disease are mostly young people.
"In developing countries, most of the cancer patients are usually the elderly ones, but here you will see young men and women in their early twenties or thirties diagnosed with cancer."
Dr. Saminu identified a lack of skilled hands, infrastructure, and other vital resources as some of the challenges the hospital faces.
He said some cancer patients in Kano travel to Lagos in search of special radiotherapy care.
He wants the state-owned hospital to start admitting patients to reduce the burden.
"One of our challenges here is that most of the patients come to the hospital when cancer has advanced, and we don't offer radiotherapy because we don't have the machine. At times we have to send the patients to Lagos for radiotherapy sessions.
"To address these challenges, the state government must open its cancer center so patients can get medical attention there," Dr. Saminu said.
As thousands of patients battle for bed space and medical staff across Nigeria, Dr. Saminu's advice to other Nigerians is to avoid joining the cancer statistics by avoiding smoking and alcohol and embracing healthy eating habits.
"Let me use this opportunity to urge the general public to avoid all forms of smoking and consumption of alcohol.
"But they should ensure that they have a healthy diet to be on the safer side."
Experts still hope for an early release of funds in the Kano State government's 17 percent allocation to the health sector in the 2023 budget.
They say this would go a long way toward tackling the cancer problem in Kano.