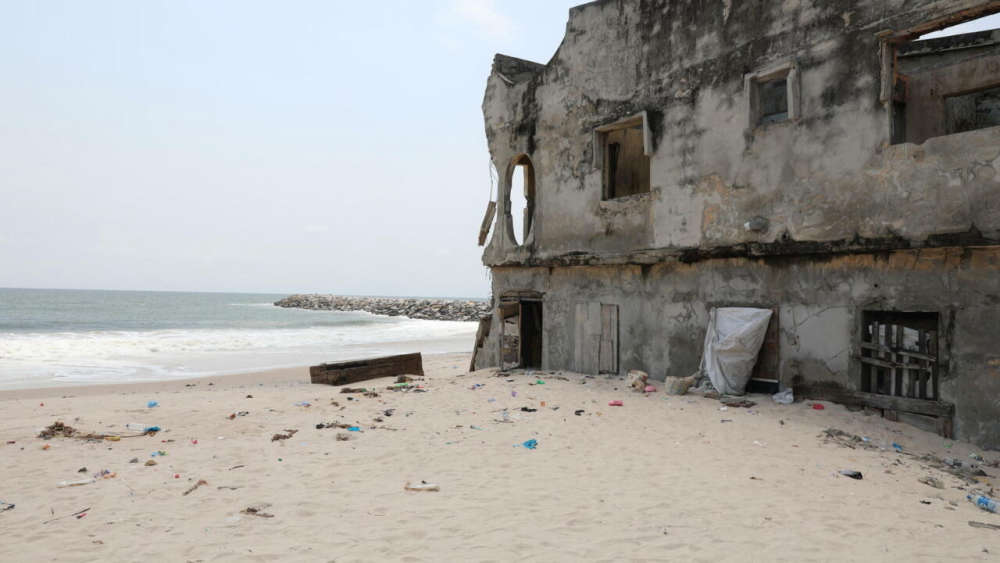 Okun Alfa Ocean Front/ⓒRFI
It's been almost a year but for Esther Olarenwaju, it feels just like yesterday when her life took a dramatic turn after her arm was amputated.
The 13-year-old who lives with her grandmother in Lagos State was on her way back from an errand when she fell into floodwater and severely injured her arm.
Esther is one of the lucky few who have been able to tell their story after falling into floodwaters.
In July 2022, two persons lost their lives after the car they were in was swept away by a heavy flood around the Oyatoki area of Agege.
Two others were killed in the same month after they were also carried by floods at Iyana Ipaja and Command areas.
Lagos, Nigeria's largest city has seen increased flooding in areas such as the mainland, Ibeju, and Epe as a result of the recent surge in torrential rainfall, which experts have attributed to climate change.
The tragic events serve as a stark reminder of the escalating impact of climate change in the region where increased torrential rainfall has led to a rise in flooding.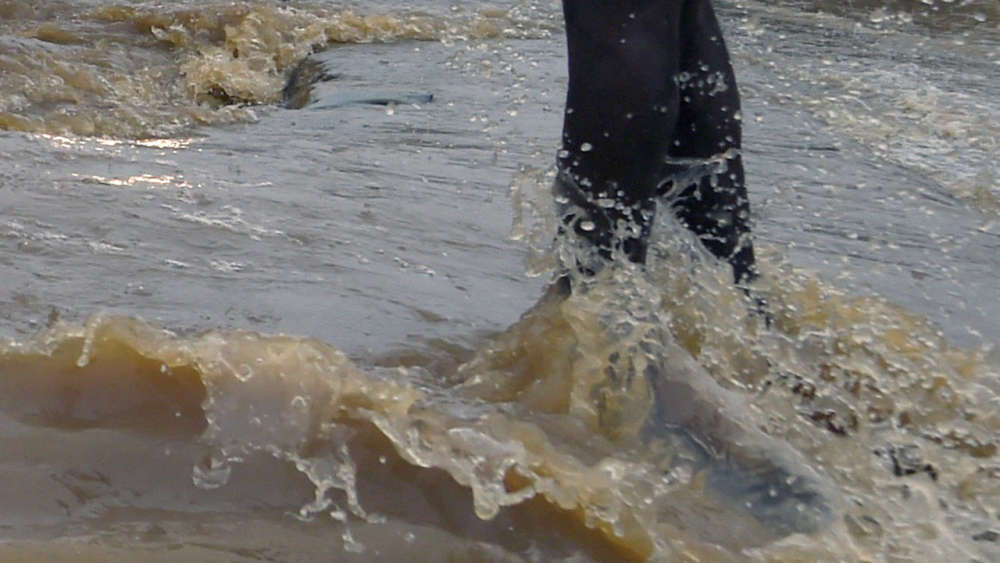 The growing number of such events has far-reaching consequences for vulnerable communities, leaving them exposed to injuries, displacement, loss of property, and deaths.
The Situation Would Get Worse -Climate Expert
Experts have pointed out that Lagos, as a coastal city, is particularly vulnerable to the impacts of climate change.
Rising sea levels, combined with increased rainfall intensity, have led to the inundation of low-lying areas and the subsequent displacement of residents.
But Lagos-based environmental activist, Desmond Majekodunmi says things are about to get even worse.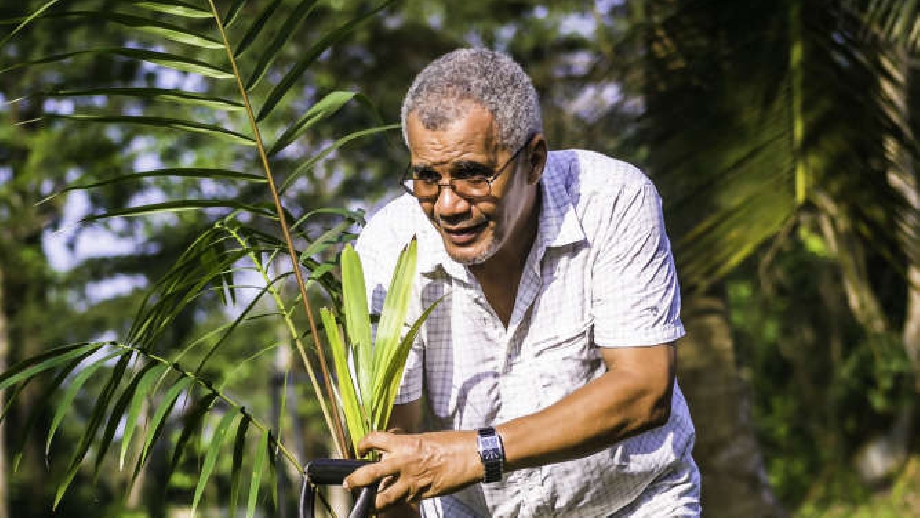 "The bad news is that it's going to get worse quite rapidly because we're entering what they call the El Nino season. It's a season that the globe, the planet goes through. It's a cycle. It occurs every four or five years," he tells me.
"You go into the cool cycle, which lasts for a while, cool things down. It's called La Nina. And then you go into the warm cycle, El Niño, and we're just starting off into the El Niño four or five-year warm cycle.
"Now, the thing is, during the cool cycle, the Earth had been never this hot. So, we're going into a warm cycle and we're going to add that to our own global warming, which is causing the climate change.
"So, in a nutshell, climate change is going to get quite rapid over the next two years. We're really going to start heating things up. And when you have more heat, you have more water evaporating.
"When you have more water evaporating, and you have more water evaporating, you have more rain falling. And that's exactly what we're experiencing. We're experiencing large amounts of rain falling over a short period of time."
Majekodunmi says the situation will be further exacerbated by poor urban planning, inadequate drainage systems, and waste management practices.
"In some cases, you can get rain that's anticipated to fall over a three-week period, falling just in one day. And that will overwhelm any drainage system.
"And unfortunately, we ourselves are plugging up our drains with a lot of plastic waste, just throwing the plastic anyhow. So that is the bad news.
"It's going to get a lot worse over the next couple of years. And it could get catastrophically worse if we don't address the situation very, very rapidly and look at it as what it is. It's a crisis."
Communities Lost to Encroaching Waters of Atlantic Ocean
His warning comes as communities in Lagos grapple with the rising sea levels posed by climate change.
Okun Alfa coastal community is one such community that has moved multiple times due to the encroaching waters of the Atlantic Ocean, according to residents.
A community leader in Okun Alfa, Muftau Ayodele, says the residents have been forced to relocate over three times because of ocean surges. He says the three previous places the community has moved from are now buried deep inside the ocean.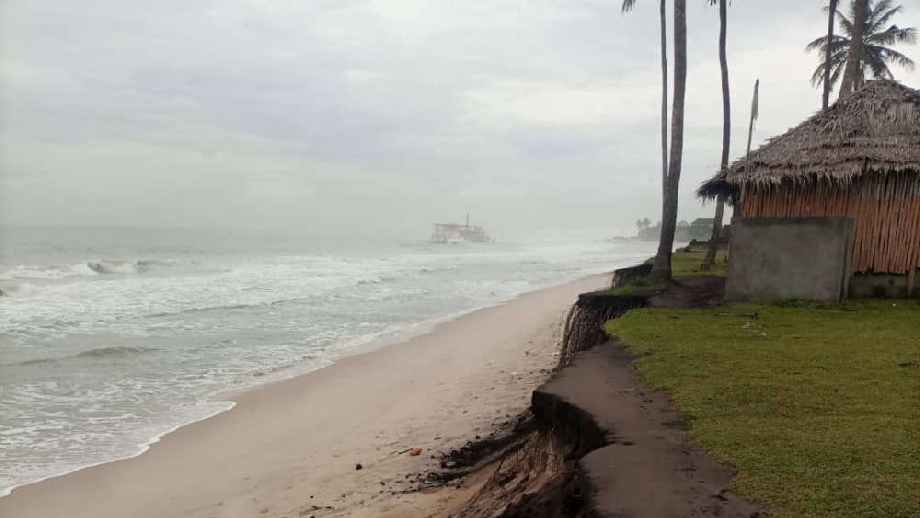 "Our former houses are now home to mermaids. I used to live far away over there but the ocean has taken over the place," says the 77-year-old man.
A member of the royal family in the area, Sheriff Elegushi, says the royal family has lost lands and tourism income to the rising sea level.
"As the royal family, we had a lot of land in the community but the bulk of it has been lost to the ocean.
"The loss of land has also resulted in the loss of income, especially from tourism, which used to be the main revenue earner for people in the community, whether it meant providing services or goods to tourists.
"A lot of tourists were coming here and we used to make money from cabanas at the beach but the ocean has swept them away."
Environmental activist, Muftau Ayodele says residents of Okun Alfa may have to move again if immediate action is not taken to remedy their situation.
"Rock groins have protected coastal communities in Lagos. If these rock groins are placed according to very specific standards and specifications, you can't cut corners with that, then that area also would be protected.
"The challenge is that the groins will have to go all the way down our coast until they get to the next big inlet, which is similar to the entrance to Apapa Port. And that's a lot of groin. That's a tremendous amount of money.
"It has to be done. Otherwise, the rate of erosion that our coastline is experiencing after the last groin at Okawafa, the rate of erosion is very, very rapid. We've measured it. We're very much aware of it. And if we're not careful, in another year or two at the most, it will break through the high coastal barrier and go into the lower mangrove area."
Lagos Seeks Partnership to Tackle Climate Change
The Lagos State government says it is aware of the impact of climate change and is seeking to tackle it with a human-centric approach.
During a presentation at FIDIC's Global Infrastructure Conference in Geneva, Switzerland, Lagos governor, Babajide Sanwo-Olu noted the implications of climate change on the state which he said has 190km of Atlantic coastline and a third of its geography made up of water.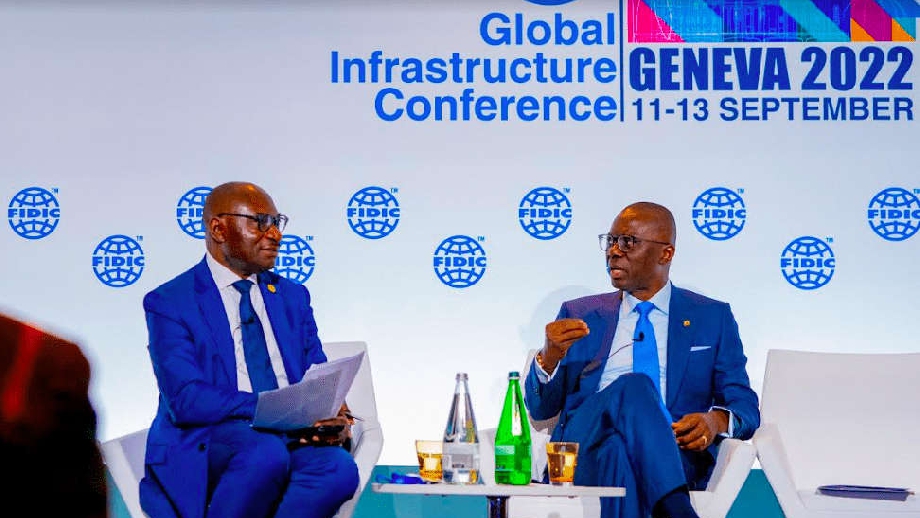 "Indeed, like Amsterdam, much of the city is below sea level, creating serious challenges we must address and on a policy level, we are setting the right framework for sustainable infrastructure and development," he said.
He added that the challenges posed by climate change can only be tackled in partnership with donor organizations in the waste, transportation, and energy sectors.
"Global climate change is not a future problem; it is affecting every country in every continent and disrupting national economies and affecting lives, costing people, communities, and countries dearly.
"We are in constant discussion with our development partners and donor organizations to find solutions and ways to better adapt to climate impacts, especially as they affect women, children, and people with disabilities."
But the environmental activist, Majekodunmi says getting international funding for environmental and climate change-related issues may be difficult for the Nigerian government due to reports of misappropriated funds.
He says the reports of government officials diverting funds and not implementing climate change projects scare international financiers.
"The support is not coming because, I think, the international bodies are a little bit too hesitant.
"Part of the challenge is they have a genuine fear that these funds might not be deployed to the specific purpose that they're meant to be deployed to.
"Because there are cases of this that have happened over the decades, particularly when we were trying to hold the tree planting projects, so there's definite evidence.
"But I think Lagos State has more credibility than what the federal has and hopefully the federal will be able to regain Nigeria's credibility in the international community which unfortunately, you know sadly has been, has been damaged."