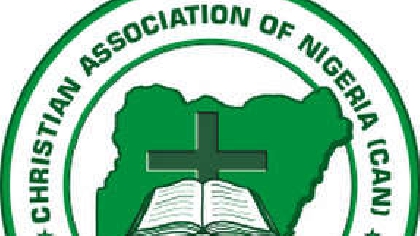 The Christian Association of Nigeria (CAN) has advised President Bola Tinubu to continue to embrace a diplomatic approach to the crises in Niger.
Archbishop Daniel Okoh, president of the body in a statement while urging all stakeholders involved in the matters to "embrace peaceful negotiations", warned against military intervention in Niger.
According to him, enmity between Nigeria and its neighbours in the embattled country could be created if military intervention was deployed.
He also praised the leadership of the Economic Community of West African States (ECOWAS) "for their unwavering commitment to discouraging coups d'état and the forceful takeover of power".
The statement reads, "As an organization deeply committed to promoting justice, peace, and harmony, CAN urges His Excellency, President Bola Ahmed Tinubu, to remain on the path of dialogue and avoid any form of military intervention or measures that would create enmity between the good people of Nigeria and Niger.
"We firmly believe that the path to lasting peace lies in upholding democratic processes, respecting the sovereignty of nations, and engaging in peaceful dialogue to address grievances and resolve conflicts."
West African leaders are scheduled to meet on Thursday for an emergency summit on the coup in Niger. This is after military chiefs in the embattled country defied an ultimatum to restore the elected president, Mohamed Bazoum.