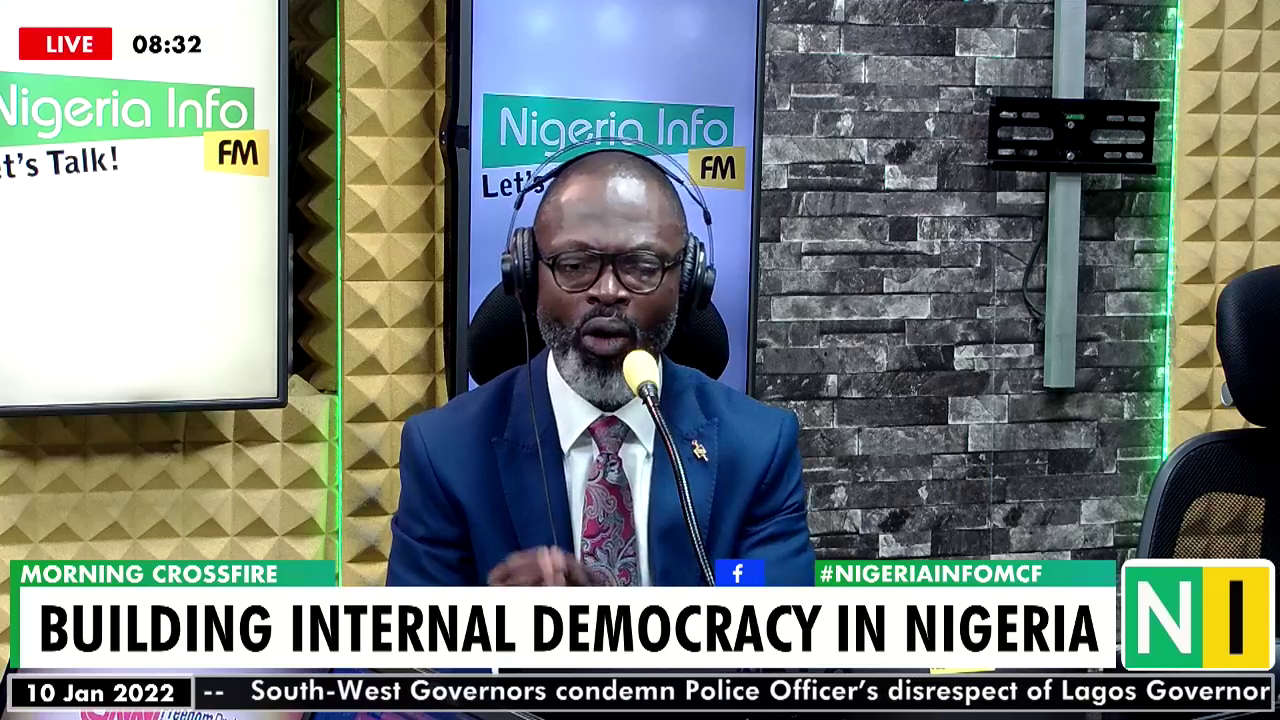 Public Affairs Analyst, Gbolahan Olojede, says Nigeria, at the moment, is not ready for direct primaries currently being clamoured for.
Olojede made this stance while speaking to Sheriff Quadry about improving internal democracy on Morning Crossfire on Monday.
Explaining his stance on direct primaries, he said that we currently do not have the structures in place to practice this system, as examples have shown.
"The Direct (Primaries) we are having right now are more or less like consensus direct," Olojede added.
He cited the example of the former governor of Lagos State, Akinwumi Ambode and what consequences this system, if presently adopted, will mean for our democracy.
Recall that President Muhammadu Buhari, weeks ago, cited his issues with direct primaries while withholding assent for the electoral act amendment bill.
He advocated that each political party be allowed to determine its mode of selecting candidates for election.