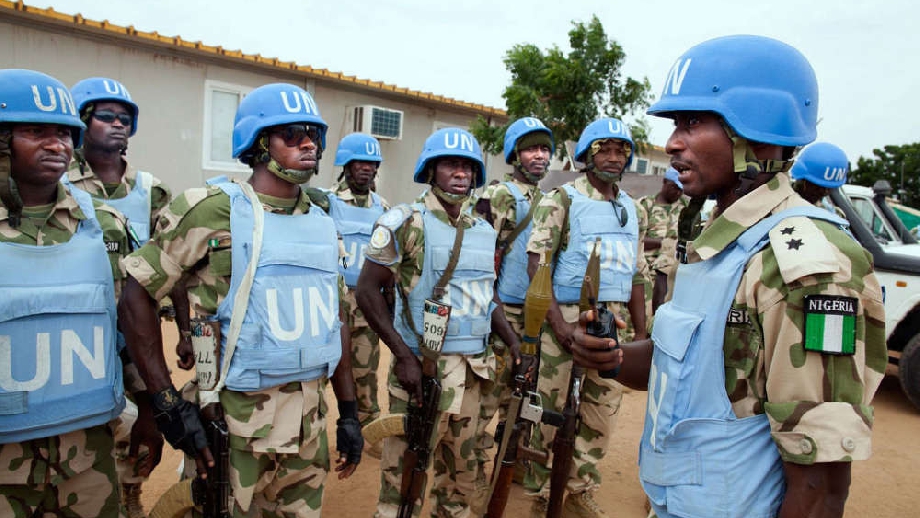 Nigerian peacekeepers /ⓒUN
The Nigerian Base Defence Company, deployed into the United Nations Interim Security Force for Abyei (UNISFA) has joined the rest of the Multinational Peacekeeping Force.
The Acting Head of Mission and Force Commander of UNISFA, Maj.-Gen. Benjamin Sawyerr disclosed this in a statement on Wednesday.
Sawyerr said that the induction of the Nigerian peacekeepers completed UNISFA's eight-contingent member troops contributing countries.
Nigeria pulled out of UN peacekeeping operations in 2013 to face the threat of insurgency at home.
At a parade held to commemorate the first anniversary of UNISFA, Sawyerr said the force had achieved its mandate by providing protection to civilians and engaging the two host governments and communities.
He commended the support of the UN Headquarters for high-level visits, budgetary allocations, and logistics support.
Sawyerr also commended the AFPs, humanitarian agencies, and NGOs for their support in delivering humanitarian assistance to communities.