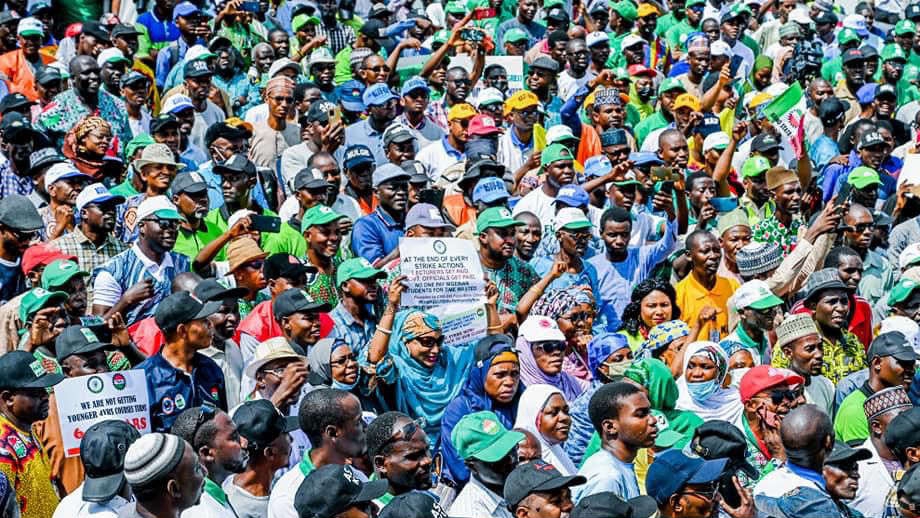 The Lagos state chapter of the Nigeria Labour Congress (NLC) has clarified that the two-day nationwide warning strike starting on Tuesday will be a sit-at-home action and not involve occupying the streets.
Lagos NLC chairperson, Funmi Sessi made the clarification following the Department of State Services' (DSS) warning that some persons plan to stage violent protests in Nigeria.
She said workers in the state will not be converging on any physical location but will stay away from their places of work.
"The Commissioner of Police and the Director of DSS called me, they wanted to know if we are gathering. I told them 'no', she said on Monday.
"The instruction from the national is that everyone should stay off duty, that we should be on strike, that means everyone should stay at home."
She further distanced the union from any planned physical protest by anyone. She noted that the group had no plans to hit the streets.
"They did not ask us to gather, they did not ask us to protest, so no one can cause any issue.
"So, if anybody gathers anywhere, we don't know them."
The NLC chairperson also advised Lagosians to stock their homes for the two days as the majority of workers in the state have pledged to join the strike action.
"We held our meeting and instructed all our affiliate unions to go back to their people and pass the message so that people will stay off duty on Tuesday and Wednesday.
"We advise that people stock their homes with food that will last them for the two days that we will be on strike."
The nationwide strike by the NLC is scheduled for Tuesday and Wednesday.
Labor unions say it is necessary to protest against the sufferings of Nigerians following the removal of the petrol subsidy.