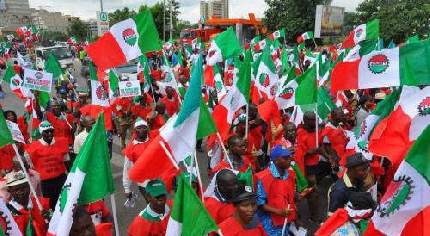 The National Labour Congress (NLC) has suspended its planned strike after President Bola Tinubu's intervention and an emergency meeting with the Senate.
The decision was reached during a National Executive Council meeting held by the Congress late on Wednesday.
The NLC had organized a nationwide protest earlier in the day, demanding better living conditions for Nigerians across the country.
President Tinubu later held discussions with labor leaders at the State House in Abuja.
The NLC president, Joe Ajaero, later announced that he would take the matters discussed to his colleagues in the labor movement.
Ajaero emphasized that the president made some commitments to addressing organized labor's demands.
During the protest in Abuja on Wednesday, angry protesters pulled down the gates of the National Assembly to gain access to meet lawmakers.