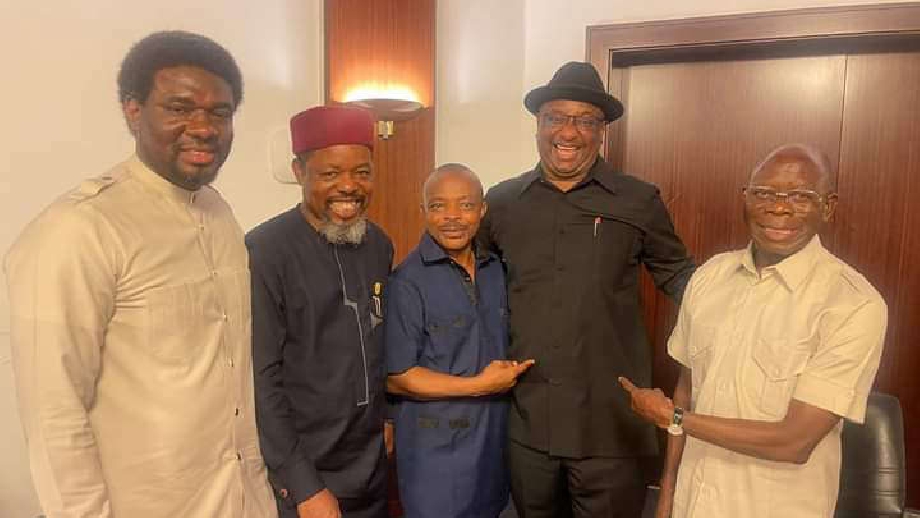 The Nigerian Labour Congress (NLC) has agreed to withdraw the notice of strike issued to Nigerian workers over the fuel subsidy removal.
This was part of the seven-point resolution reached on Monday after a marathon meeting between organized labor and the federal government.
The Speaker of the House of Representatives, Femi Gbajabiamila, read the resolution of the meeting after the talks
He said labor unions and the federal government agreed to set up a joint committee to review proposals for a wage increase.
The committee will also work to get low-income workers included in a World Bank-assisted cash transfer program.
It will review the government's Compressed Natural Gas (CNG) Conversion Program, study the challenges to quality education, and work to improve road and rail infrastructure.
Labor unions and the government agreed to work to establish a framework to complete the maintenance of government-owned refineries.
Both parties will reconvene on 19 June to agree on the implementation of the committee's framework.
The presidents of the Nigerian Labour Congress, Joe Ajero, and the Trade Union Congress, Festus Osifo attended the meeting.
They acceded to the resolutions but also restated their demands for the reversal of the increase in the pump prices of petrol.