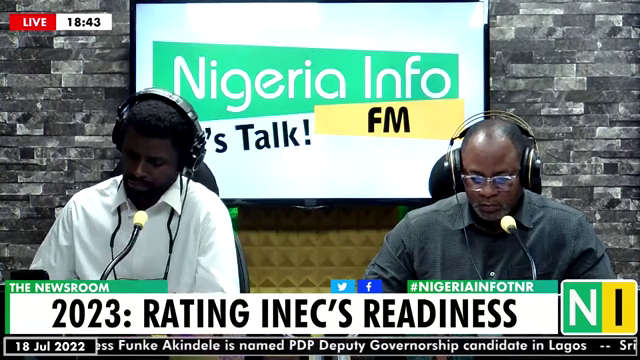 As commendations continue to pour in on the INEC's success in the just concluded Osun governorship election, INEC has said the success it achieved is tantamount to constantly reviewing previous elections.
Speaking on Nigeria Info's The Newsroom, INEC's Resident Electoral Commissioner, Osun state, Professor Abdulganiy Raji says the body has adopted the process of studying previous elections to better guide the body in improving its performance.
By studying previous elections, he said, "the technologies they are introducing to the electoral process are being improved and upgraded."
Prof. Raji pointed to the success the body achieved during the Ekiti governorship election. This he said "spurred us into action to ensure that we surpass the success recorded in Ekiti.
INEC on Voter Inducement
In response to a question on voter inducements, the resident electoral commissioner stated that the electoral body is doing so much to sensitize the electorate.
In his view, a huge part of voter inducement lies with the political class.
Politicians who have done well in office will not have a problem convincing electorates, Raji said.
He noted that the commission would however continue its drive in sensitizing the people and the political class.
INEC on Continous Voter Registration
The commission is doing so much to bring the continuous voter registration exercise closer to the people and to get it done quickly, Professor Raji said.
However, he lamented Nigerians' "eleventh-hour syndrome."
In his remarks, Raji noted how suddenly queues have disappeared with the extension of voter registration.
Recall that the Independent National Electoral Commission recently set a revised deadline for Continuous Voters Registration to July 31, 2022.