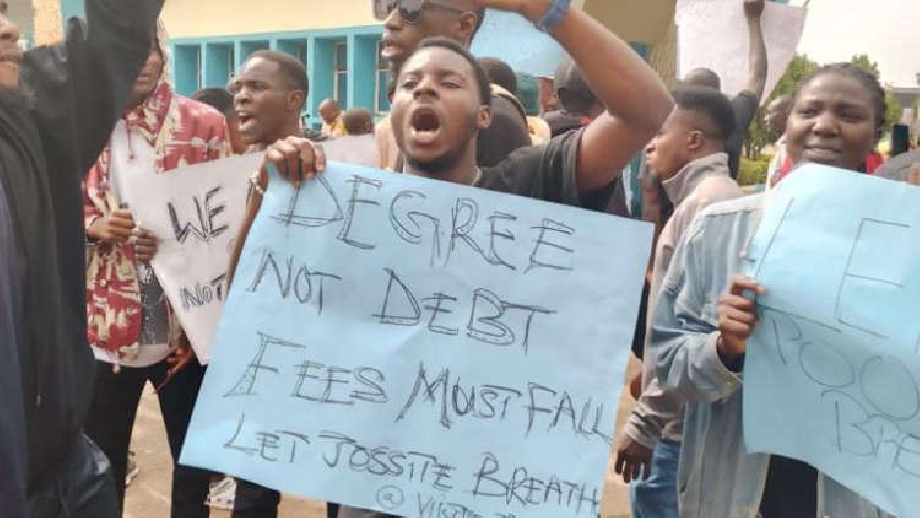 Students of the University of Jos took to the streets on Tuesday to express their discontent with the recent increase in school fees and other services offered by the institution. 
The protesters, organized by the Student Union Government leaders, demanded an immediate rollback of the fee hikes.
Carrying placards with messages like "If your children can afford the money, we can't" and "We don't want to drop out of school," the students made their voices heard.
They stressed that Nigerians were already facing significant hardships, and further fee increases would only worsen the situation.
The students' peaceful demonstration disrupted traffic as they blocked roads leading to the university campus.