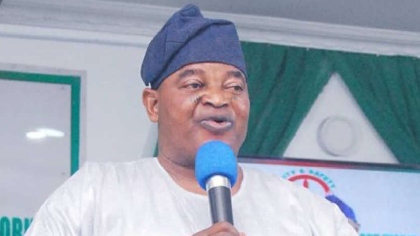 Prof. Tajudeen Baruwa, the president of the National Union Road Transport Workers (NURTW), has called for calm amongst members of the body across the country.
He was speaking on Thursday after regaining his freedom from detention by the Police.
According to Baruwa, the misunderstanding between members of the Union which led to the Police sealing off their National Headquarters in Abuja, is being addressed.
Clarifying the situation further, the NURTW chief noted that police decided to protect the secretariat after claims of plans by certain groups within the union to stage a protest at the national secretariat located in Abuja following his arrest.
He was in detention alongside former Lagos State chairman of the union, Tajudeen Agbede, on August 11, 2023, according to reports.
"We are calling on our members across the states to be calm, peaceful, and law-abiding in their daily activities. We want to assure you that the matter is being addressed and it will soon be resolved", assured Baruwa.
While appealing to members to place the union's interests above personal ones, and refrain from making comments that could bring the union to disrepute, he also thanked the Nigeria Labour Congress for intervening in the crises.
"We want to use this medium to express our appreciation to the Nigerian Labour Congress ( NLC ), our members at the state councils and branches for their support and intervention on the issue", Baruwa said.