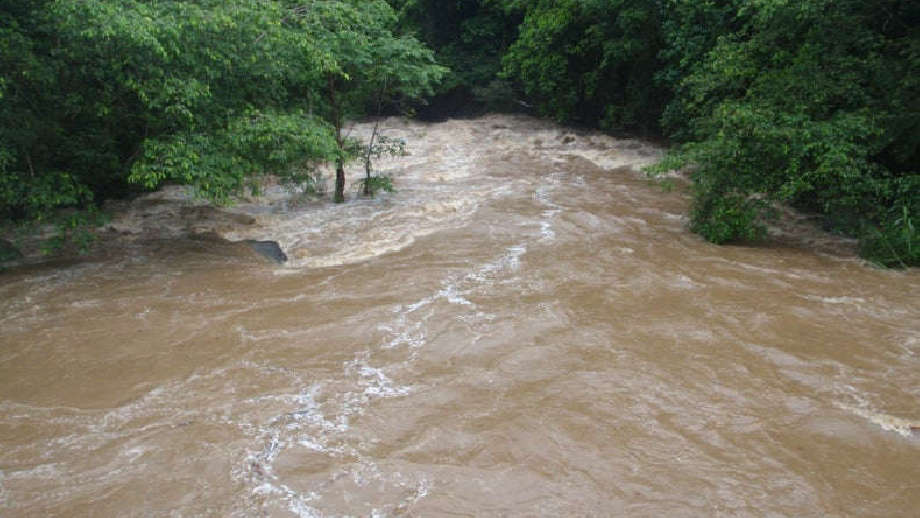 Residents of some communities in Rivers State are complaining of flooding despite early warnings from the National Emergency Management Agency (NEMA) on the need to prepare against this year's floods.
Some residents in the Rumuapara community of Obio/Akpor Local Government Area are recounting their experience of constant rain-flooding situations while calling for the expansion of the narrow gutters and proper channeling of the drainage systems on Apara/Mgbuoba link road into a canal.
They say water enters their houses during heavy rainfalls.
''I have been living here in Apara link road for at least seven years now and we have been experiencing this flood for these years.
''In 2017 we had a huge flood here that we even used boats, so we want the state government to help us link the drainage to somewhere the water can be moving freely,'' a resident said.
''It's affecting everybody, for some people living here flood enter their houses; cars are unable to pass if the rain starts.
''The cause of this flood; number one is the gutter, the gutter is not wide enough; two is the buildings, they built the houses to block everywhere,'' another resident added.
Another resident of the road leading to Community Secondary School Rumuekini popularly known as School Road in Rumuekini Community still Obio/Akpor LGA said people are relocating from the street due to a seeming resurgence of their flooding experience in the past years. He called on the government to build good drainage systems in the area.
''It has really affected us badly, two years ago we had to move from here to my brother-in-law's place; this year people are moving out already.
''Once there is consistent rainfall, you can't go out, you know, to buy something.
''The cause is lack of drainage, we don't have anywhere this water goes out from, no drainage at all.
''Majorly what we need here is drainage and then we need a good road too,'' he said.
Meanwhile, lack of drainage cleaning, shallow gutters, and random dumping of refuse on waterways contribute to the flooding experienced in the Nkpolu and Obi-Wali axis of Rumuigbo.
Similarly, in Port Harcourt Local Government Area, residents and shop owners around TY Danjuma Avenue on Peter Odili Road said their roads are always submerged by rain floods; hindering economic activities and all human movements in the area until the water dries up.
''From Danjuma down to Market Square and then to JDB is always flooded when it rains, it's a terrible situation so the government needs to work on it.
''The gutter is very small, let it have space, and they need to channel it to New Road,'' a resident said.
''The ground is sloppy, water from this area normally percolates here so once it rains there's no more business
''Let them expand the gutter, people fall inside when everywhere is flooded,'' another added.
Earlier, the South-South Zonal Coordinator of NEMA, Godwin Tepikor, warned that according to data from the February 17 annual flood outlook for the year, by the Nigerian Meteorological Agency (NiMet), fifteen local government areas of Rivers state will suffer high flood risk.
Mr. Tepikor listed the LGAs in the NiMet forecast as Port Harcourt, Obio/Akpor, Ahoada East, Ogba/Egbema/Ndoni, Andoni, Bonny, Tai, Asari-Toru, Eleme, Ahoada West, Abua/Odual, Ikwerre, Gokana, Okrika and Oyigbo.
He advised the government and residents to take advantage of the yearly flood outlook to mitigate and avert loss of life and property through adequate coordination, early flood warnings, and sensitization campaigns.
Others that are also predicted to experience moderate flood risk are Degema, Ogu/Bolo, Khana, Opobo/Nkoro, Akuku-Toru, Omuma, Etche, and Emohua.