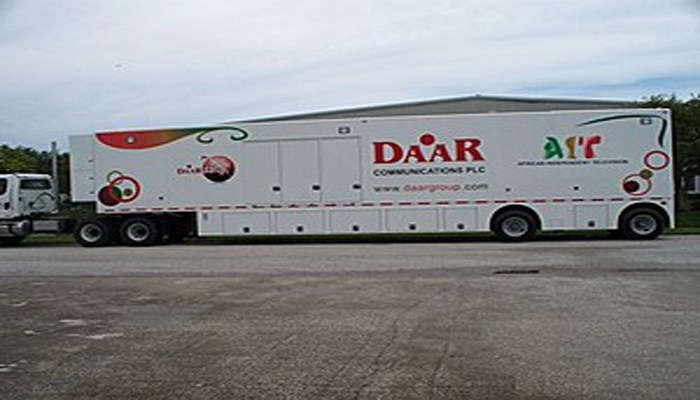 A television and a radio station owned by DAAR Communications PLC have gone off the air in Rivers State after the mast belonging to the company was pulled down by the state government.
The Sunday incident is the result of a long-running battle between the state and the media company.
The management of DAAR Communications, owners of Africa Independent Television and Raypower FM, says it was surprised by the government's action.
It also said efforts had been in top gear to resolve the contentious issue regarding the land on which the mast was.
The media company said on its website that its operations were shut down in an invasion operation by telecommunications engineers contracted by the state government, who were accompanied by armed security operatives.
It said the contractors disconnected the wave guard from the antenna on the mast while riggers were seen dismantling the mast.
The report said bulldozers were also deployed by the Rivers State Government to demolish the Transmitter Complex at the DAAR Communications PLC Broadcast Centre in Port Harcourt.
Some officials of the telecommunications contractor reportedly told the company that they were working on a directive "from above" to start demolition despite the heavy rains on Sunday, as opposed to a later date.
A staff member of AIT/Raypower told Nigeria Info that the demolition was without proper notice.
The land on which AIT and Raypower Radio Stations built their transmission station in Port Harcourt has been a subject of dispute between the government and DAAR Communications PLC.
In March, the state government, in line with its GRA Phase 5 Ozuoba master plan, reclaimed and fenced the land.
Reacting to this, the South-South Zonal Vice President of the Nigerian Union of Journalists (NUJ), Opaka Dokubo, described the shutdown of Raypower FM and Africa Independent Television (AIT) in Port Harcourt as unfortunate.
He was concerned that some journalists could become jobless following the situation.