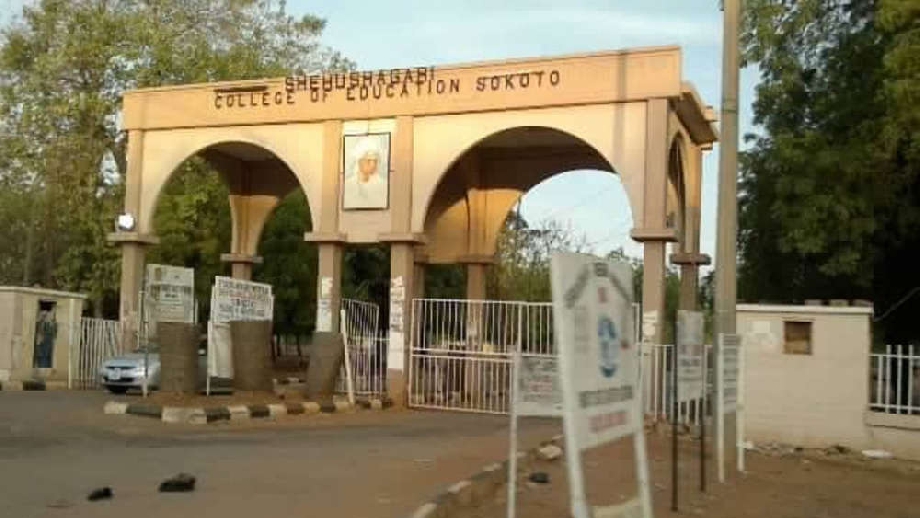 The Shehu Shagari College of Education, Sokoto has been shut down indefinitely following the killing of a student by a mob.
The deceased, identified as Deborah Samuel was accused of saying unflattering things about Prophet Mohammed.
She was reportedly taken to the school's security post, following threats to her life.
The mob that killed her made their way to the post, where they dragged her out, hit her with sticks and stones until she was dead, and reportedly set her on fire.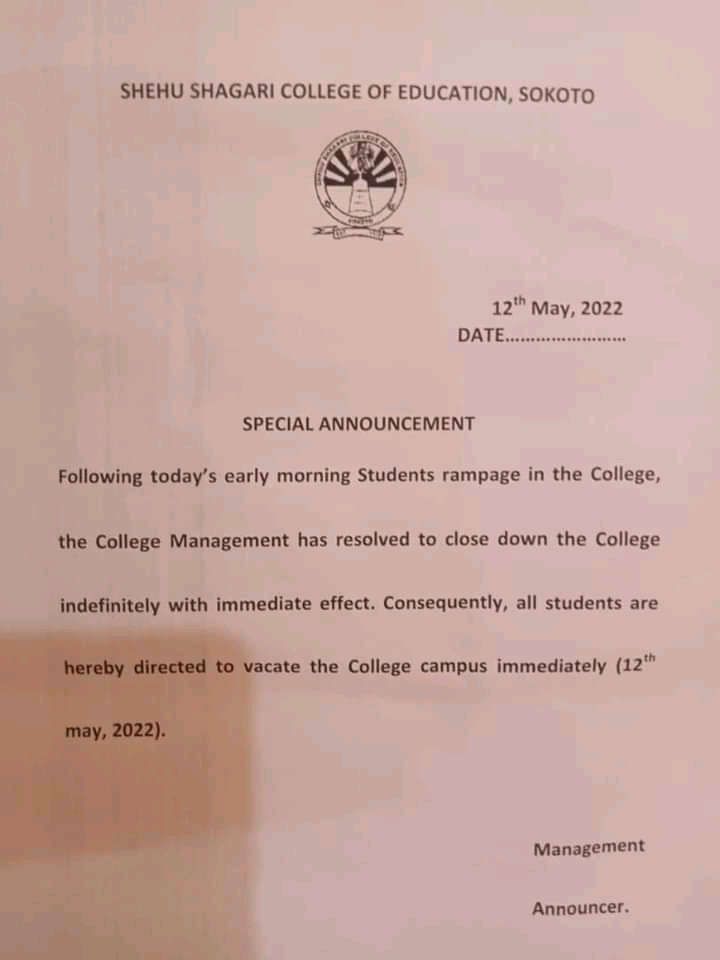 A video of the late Deborah being beaten and hit with sticks has gone viral.
Another video shows one of her alleged killers boasting in the Hausa language about what he had done.
They confirm the act pic.twitter.com/gft7kjEAIg

— GanzyMalgwi (@GanzyMalgwi) May 12, 2022
Nigeria Info will bring you more details about this.