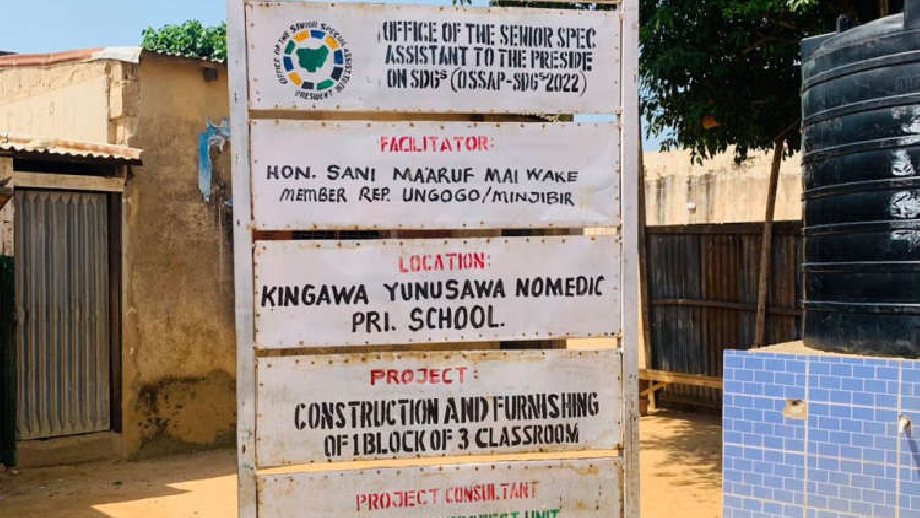 The Nigerian federal and state governments' efforts at developing communities through legislative Constituency Projects, especially in rural areas, continue to be frustrated by several factors.
Students of Kingawa Yunusawa Nomedic Primary School in Ungogo Local Government Area of Kano State had to learn in dilapidated structures or under trees due to the unavailability of classrooms.
12-year-old Fiddausi Abubakar was one of the hundreds of students who endured the lack of desks, chairs, and other vital learning materials despite having legislative representatives who receive money annually for constituency projects.
"We didn't have chairs and desks, and due to lack of classrooms, we learned under trees," she told me.
"During the rainy season, we closed as soon as the cloud changed. So, because of this, some students are no longer coming to school."
N100 million Budgeted for Constituency Projects Annually
The federal government introduced the Constituency Project in 1999 to bring needed infrastructural development to the grassroots.
Constituency funds are allocated to each of the serving 109 senators and 360 representatives from the 36 states and the Federal Capital Territory yearly.
Executing ministries implement projects worth about N200 million on behalf of each senator yearly and half that amount per representative.
Every year, about N100 billion from the year's national budget goes into constituency projects.
Unfortunately, constituency projects have been legislators' conduits for embezzling public funds in collaboration with top ministry officials.
Sometimes, lawmakers use their self-founded companies to bid for contracts against the spellings of the Public Procurement Act and divert the funds.
Other times, lawmakers connive with officials at the supervising ministries to award contracts to non-existent contractors.
However, a project can also be abandoned or not commenced, not because of the lawmaker's corrupt manipulations but because the supervising ministry failed to release the funds due to bureaucratic processes.
Between January 2020 and June 2021, about 288 of 1439 constituency projects awarded were never started. They were valued at N2.1 billion.
Twenty-one others were abandoned, according to a 2022 report by BudgIT, a local social advocacy group.
These challenges, including a lack of transparency and accountability, have left several communities underdeveloped in Kano State.
CHRICED's Intervention
Seeing this as a major challenge, a non-governmental organization, the Resource Center for Human Rights and Civic Education (CHRICED) started an initiative in 2021 tagged "Promotion of Community Anti-Corruption Initiative in Kano."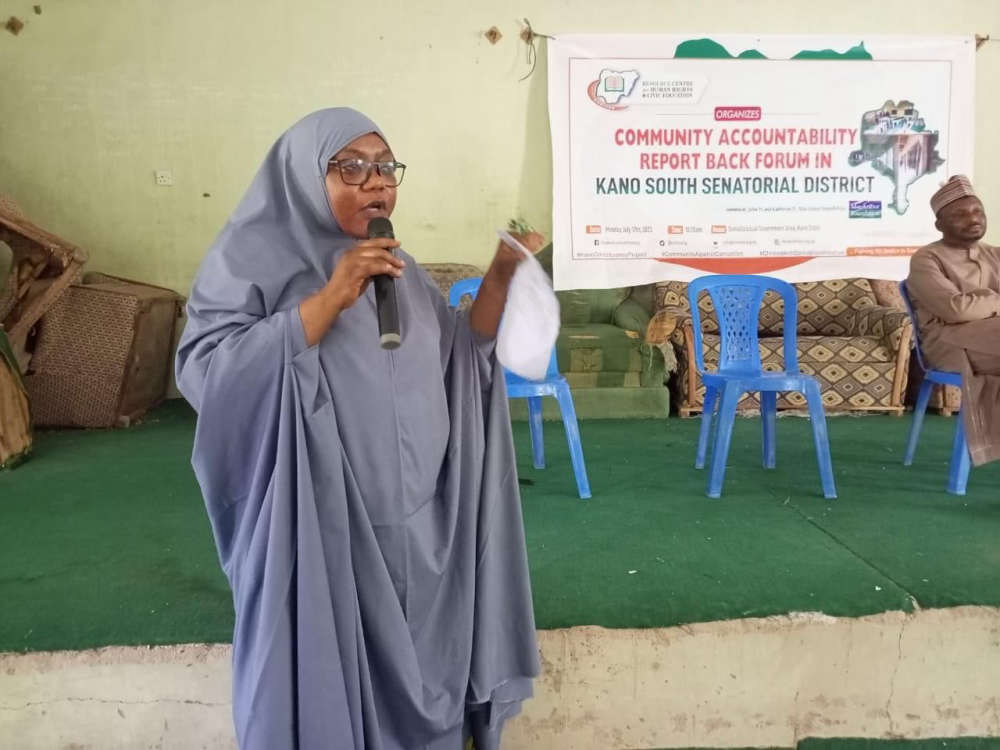 CHRICED partnered with the Independent Corrupt Practices and Other Related Offenses Commission (ICPC) and trained over a thousand youths across the state in public contract procurement processes and project tracking.
After the training, CHRICED gave the youths project documents obtained through the ICPC. With the papers, constituency youths can locate and check the status of projects.
The nonprofit also publishes the findings across its social media handles and engages the public to discuss them during its weekly live program every Thursday on Arewa Radio, 93.1 FM, a local radio station in Kano.
CHRICED, in addition, invites the legislator concerned to its outreach tagged "Community Accountability Report Back Forum," where the representative hears the findings of the youths firsthand in the presence of ICPC agents and the media.
The legislator is made to explain why the project allocation is delayed or why a commenced project was abandoned. The lawmaker has to prove that the delay or abandonment was due to the ministry's non-release or half-release of project funds.
If it is proven that the lawmaker was involved in corruption, the ICPC investigates further for possible prosecution.
CHRICED's Senior Programme Officer, Omoniyi Adewoye says the NGO trained community youths on how to track abandoned projects and hold legislators accountable in 2021.
Mr. Adewoye further said: "CHRICED has held 22 outreach, adding that over 1,000 locals in the state were trained on how to track projects and demand accountability."
Impact of Intervention
After the initiative, the residents of Yunusawa in Ungogo Local Government documented the dilapidated nature of their school to Sani Ma'aruf Mai-Wake, the lawmaker representing Ungogo/Minjibir at the Federal House of Representatives.
Currently, the hard learning conditions experienced by Fiddausi Abubakar and other students of her school are over following the construction of a block of three classrooms by Mai-Wake as part of his constituency projects.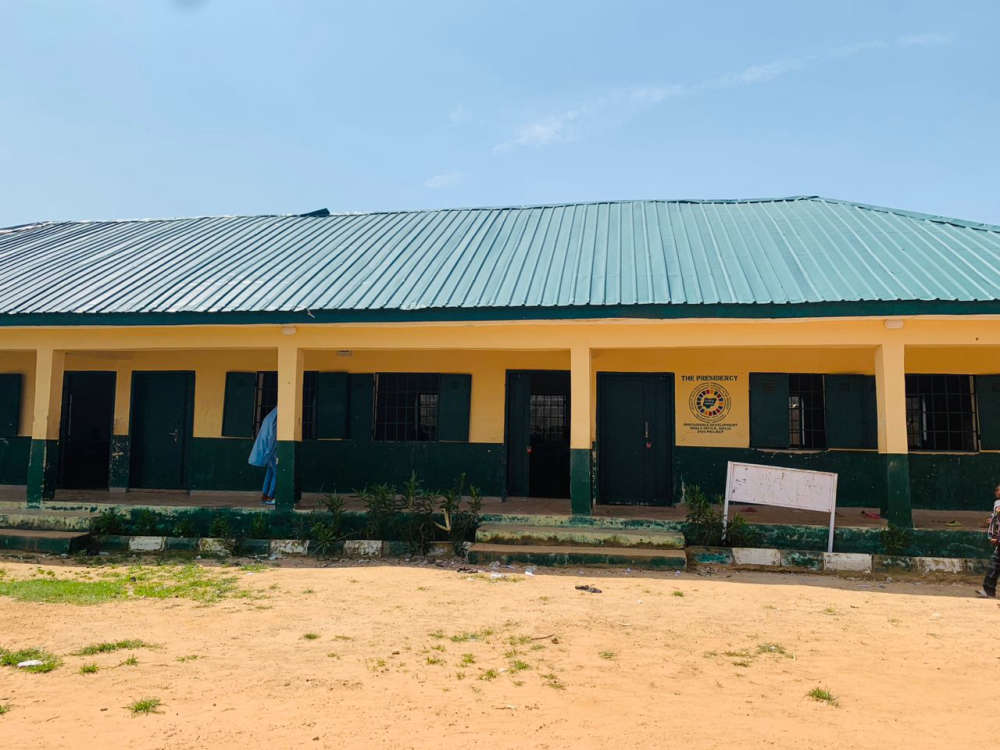 A ten-year-old student of the school who once learned on the floor, Sadiq Ibrahim, said he "hopes to become a journalist after completing his studies someday."
The school's headmaster, Manir Abdulrazak, says four schools with a total population of 2,000 students are currently learning in the school.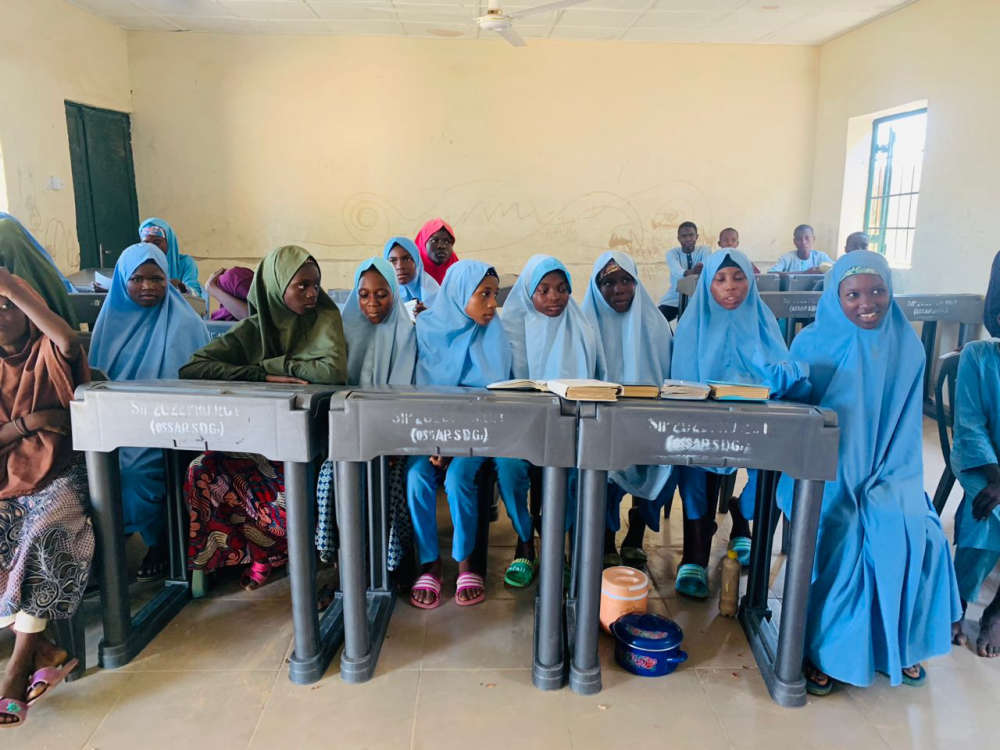 "The new classrooms have increased the number of students here," he said.
"Currently, four different schools are learning here. So, we need more classrooms to accommodate more students."
Another Positive Impact
After several follow-ups, a former lawmaker representing Nasarawa Federal Constituency at the National Assembly, Nasir Ali Ahmed, constructed a new road from Badawa Bus Stop to Ring-Road.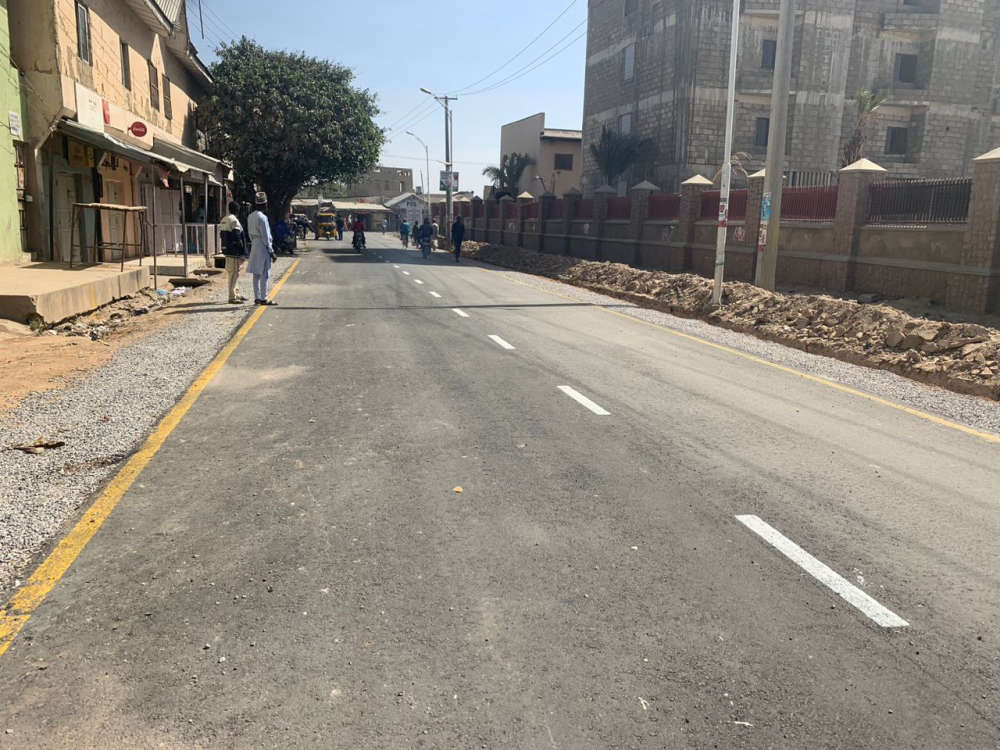 The Ward Head of Unguwar Gaya in Badawa, Alh Haliru Ahmed Ibrahim, says the development projects have touched the lives of residents in the community.
"The road was built without a culvert that makes water hard to pass, especially during rainy season," he said.
At one of CHRICED's outreaches in Sumailla local government, the ICPC Resident Anti-Corruption Commissioner, Ibrahim Garba Kagara, urged stakeholders to monitor the projects and report lapses.
He, however, stressed that any contractor or legislator who fails to complete their projects to specification would be sent back to the site.
This story is produced with support by the John D. and Catherine T. MacArthur Foundation through the Human Rights & Civic Education (CHRICED), a non-profit organization working to promote human rights, the rule of law, democracy, and accountability.