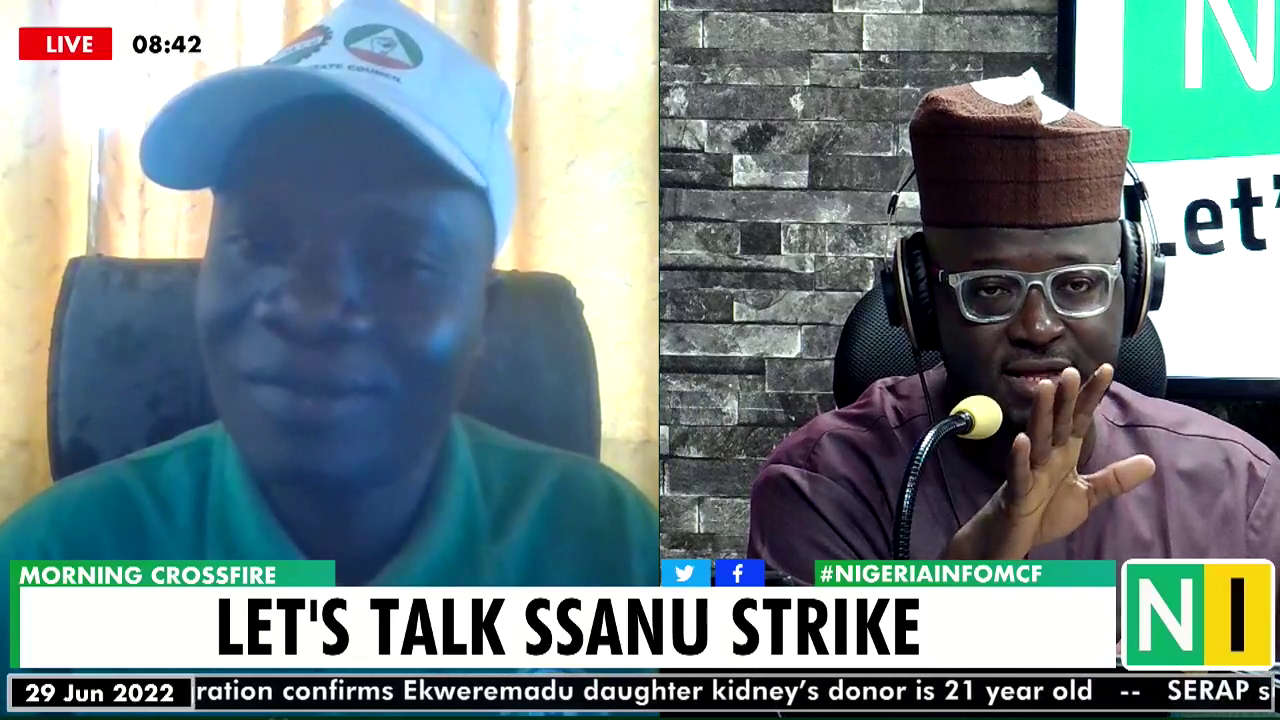 The Senior Staff Association of Nigerian Universities (SSANU) is insisting that its members will be paid via the University Peculiar Payroll and Payment System (U3PS) and not the Integrated Personnel Payroll Information System (IPPIS) or ASUU's preferred payment method, the University Transparency and Accountability Solution (UTAS).
Speaking on Nigeria Info's Morning Crossfire, Chairman of the Association in the University of Ilorin, Falowo Naheem, explained that the payment system was a contending issue that led to the extension of its strike action.
Asked about the complications of multiple payment platforms for university unions, Naheem responded that this issue was caused by the government's introduction of the IPPIS, which has caused a lot of problems for union members.
"The very first month the IPPIS was deployed, the complain had started. Even now we still have some people that have not been paid their salaries adequately.
"If the IPPIS had really addressed our issues, we would not have come up with any platform," he said.
In addition, the SSANU Ilorin Chapter boss mentioned that UTAS and IPPIS are currently the two software platforms recognized by the various university units.
In his opinion, the platform should go through integrity testing and the glitches in payment would be addressed, adding that for SSANU, U3PS is the best and only option.