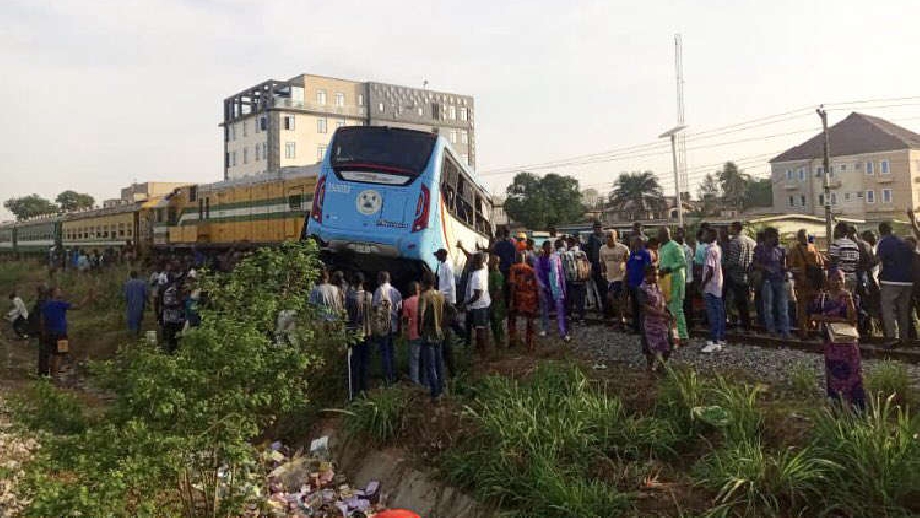 Thursday was a day of grief for civil servants in Lagos State as a tragic incident unfolded. A train crashed into a state bus conveying civil servants to work, leading to a horrific accident at the PWD bus stop in the Ikeja area of the state. 
According to emergency responders, six people have lost their lives, and over 82 people have been injured and rushed to the Lagos State University Teaching Hospital (LASUTH) in Ikeja.

Governor Babajide Sanwo-Olu, who visited the hospital, said that two persons died at the scene of the accident, while four others died at the hospital.
The Governor also reported that 85 passengers were involved, with 42 sustaining moderate injuries, 29 with serious injuries, while eight have mild injuries.

Speaking on the incident, Adebayo Taofiq, the Lagos State Traffic Management Authority (LASTMA) spokesman, clarified that although the bus involved in the crash is the same as the regular BRT buses in the state, the bus was a staff bus of the Lagos State Government.

Nosa Okunbor, a spokesman for the Lagos State Emergency Management Agency (LASEMA), also confirmed that over 82 people were injured and evacuated to LASUTH.
He further explained that "The State Government staff bus was trying to cross the PWD/Sogunle rail crossing while the train coming into Lagos from Abeokuta trapped the bus on its rail."