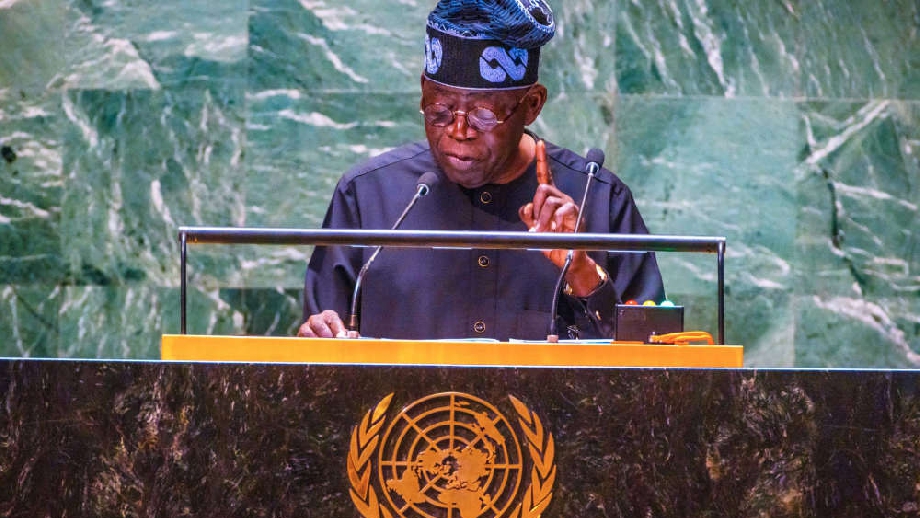 President Bola Tinubu has asked world leaders to make greater commitment and display firm action in cracking down on terror financing, economic sabotage, and illicit mineral & arms smuggling in developing countries.
President Tinubu made the firm declaration on Tuesday in New York, USA in an address to the 78th session of the United Nations General Assembly.
He noted that billions of dollars meant to improve the well-being of Africans are being used to fuel violent enterprises used to pilfer the continent's mineral resources. This, the Nigerian leader stressed, must stop.
"The fourth important aspect of global trust and solidarity is to secure the continent's mineral-rich areas from pilfering and conflict," he said.
"Many such areas have become catacombs of misery and exploitation. The Democratic Republic of the Congo has suffered this for decades despite the strong UN presence there. The world economy owes the DRC much more but gives her very little."
President Tinubu also observed that the global campaign against the impact of climate change cannot be based on a "one size fits all" approach, stressing that nations must be allowed to design and implement local strategies tailored to their respective socio-economic strengths and weaknesses.
While urging the global community to see Africa as true friends and partners, President Tinubu said Africa was not a problem to be avoided or pitied. Africa is nothing less than the key to the world's future, he said.
He added that his economic policies and the quest for new investments show that Nigeria is business-ready.
He also noted that Nigeria was working on making it easier to do business in the country.