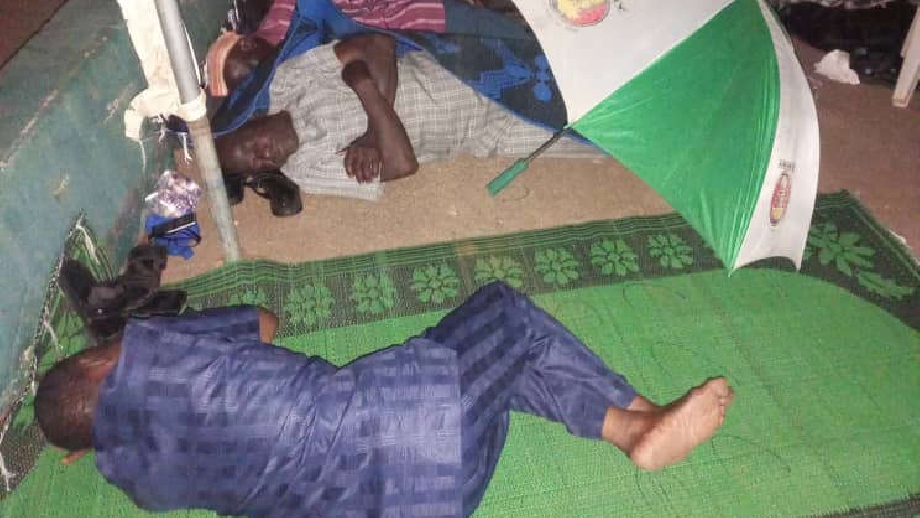 Former military men under the aegis of Retired Members of Nigerian Armed Forces (REMENAF) and Coalition of Concerned Veterans (CCV) are currently laying siege at the Ministry of Defence in Abuja.
The veterans commenced the third phase of a protest over the non-payment of their Security Debarment Allowance on Monday and spent the night at the gate of the ministry.
In a series of pictures sent by the spokesman of the CVV, Abiodun Durowaiye-Herberts, the ex-servicemen could be seen lying on straw mats or slouched in plastic chairs alongside the wives of deceased soldiers.
The veterans blocked access to the Ship House and have vowed not to vacate the premises until their demands are met.