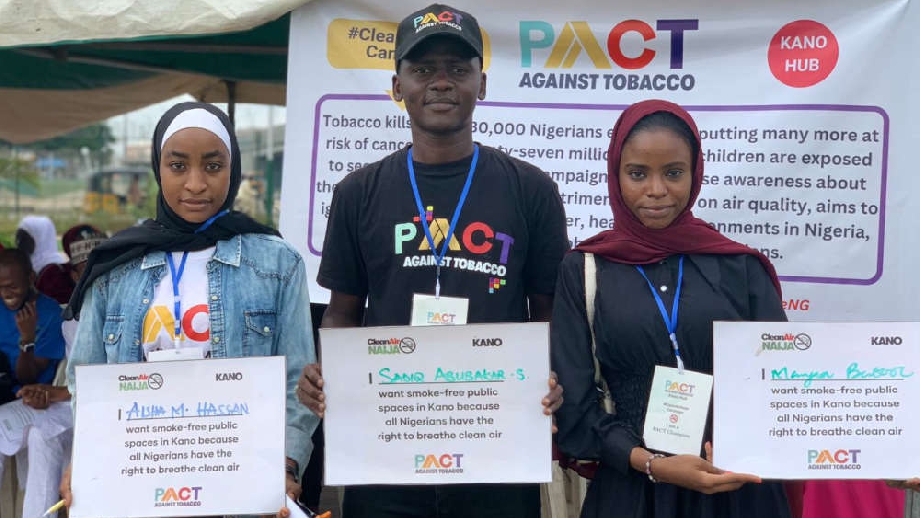 A youth advocacy group, Protecting and Activating Communities Against Tobacco (PACT), has called on the federal and state governments to enact a law to control the smoking of tobacco in public spaces. 
The youth group made the call in Kano at the launching of a campaign tagged, Clean Air Naija.
A member of the group, Sadiq Shehu Abubakar, lamented that the National Tobacco Act of 2015 and the National Tobacco Control Regulations of 2019 have little or no impact.
He also stressed that enacting a "100 percent smoke-free public spaces law will address avoidable deaths as a result of smoking."
A nursing student at the Bayero University Kano (BUK), Ummahani Musa, said the "failure to enact the law would increase the number of losses due to smoking across the country."
The World Health Organization (WHO), estimates that tobacco kills more than 8 million people each year, including 1.3 million non-smokers who are exposed to second-hand smoke.
A report from the organization says around 80 percent of the world's 1.3 billion tobacco users live in low and middle-income countries.
Thirty thousand of the 8 million who lost their lives to tobacco smoking are Nigerians.