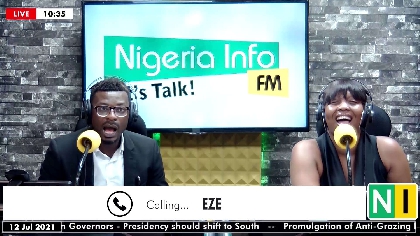 Is it possible that in the billions of people on planet earth, just one person is made for you? And if this is true, how do you identify that one person or should I say, your soulmate?
I don't have that answer but you might draw some wisdom from these messages and calls on Whaatsup Lagos with Collins and Andrea Odu-obi Teke.
And what happens when your soulmate leaves you on earth on a journey to the great beyond? Like Adelyn here says, you just have to find strength from some other place.
So do you believe in soulmates and have you found one? Let's talk in the comments section below.