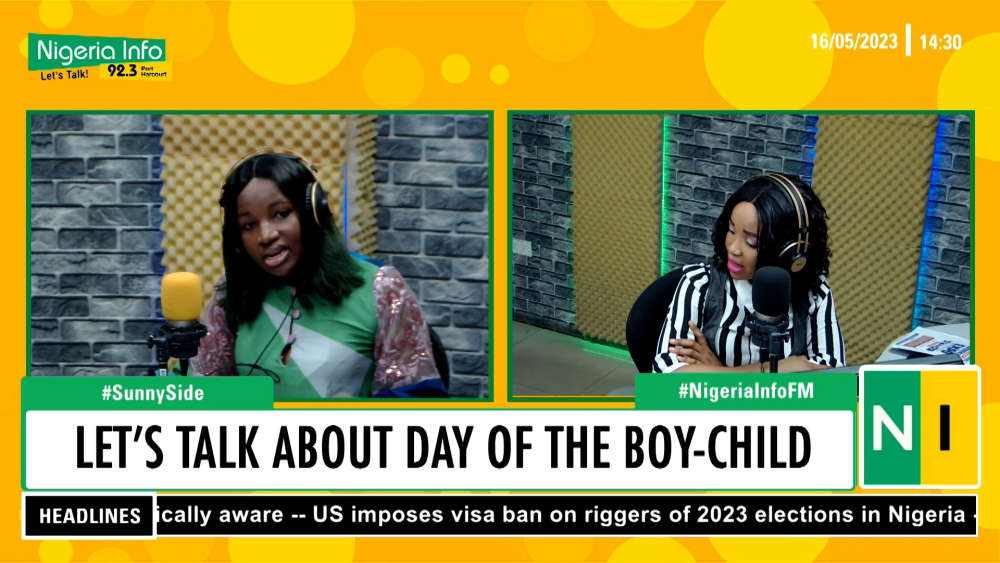 Gender Advocate Chimamaka Ijeawele has warned against the harmful effects of parentification on boys.
She gave the warning on Nigeria Info's Sunny Side with Constance Iroele-Mega, during a conversation about the Day of the Boy Child.
Ijeawele shared a story about a 15-year-old boy who had already started 'manning up' during his father's funeral. The grieving teenager was thrust into an adult role, disregarding his own emotional needs and developmental milestones.
She used this story to warn against the harmful effects of parentification, which is when a child is forced to take on the role of a parent to their younger siblings or even their parents. She says when children are prematurely forced into adult roles, they are denied the opportunity to experience a normal childhood.
"…we keep churning out men who are stones because we teach them, we make stones out of them," she said.
The gender advocate also argued that the harmful stereotype of boys contributes to the emotional repression of boys and men. She called for a change in the way we raise boys so that they can grow up to be emotionally healthy and well-rounded individuals.
Watch here: