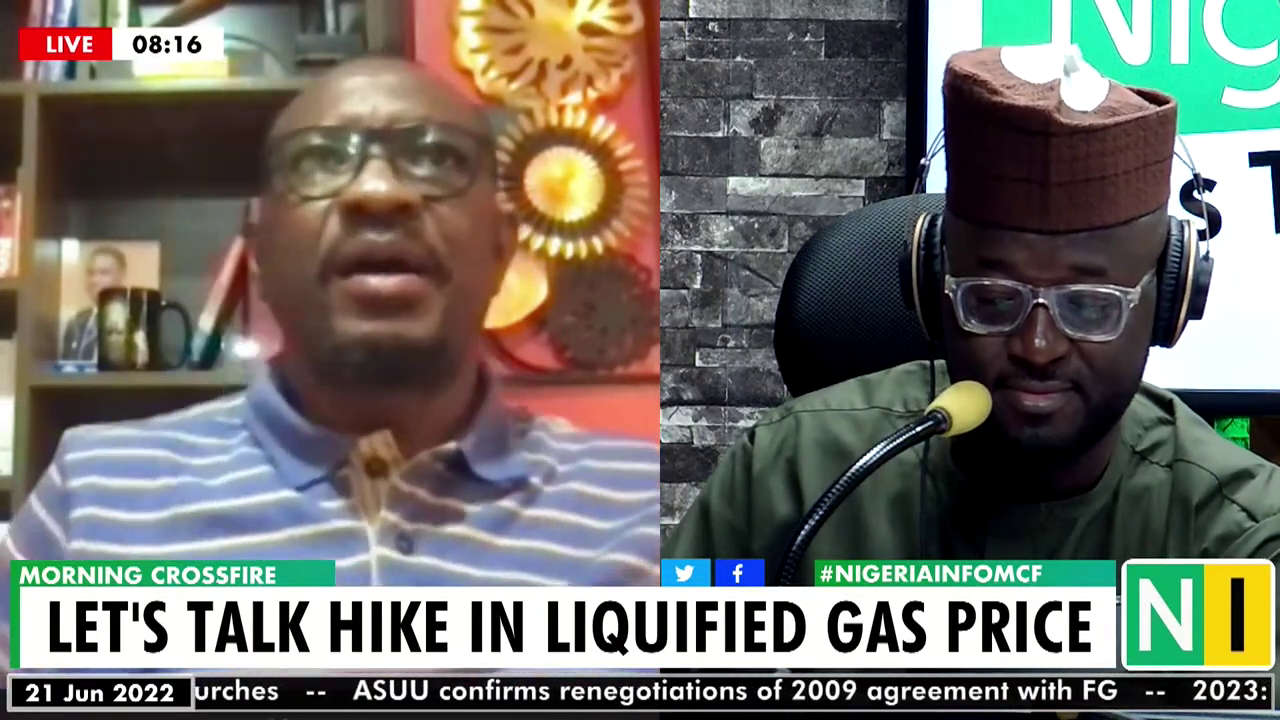 President of Nigeria Liquefied Petroleum Gas Association, Nuhu Yakubu has linked the constant increase in the price of Liquefied Petroleum Gas to the drop in the value of the Naira and extortion from loading facilities. 
Mr Nuhu said this while speaking on Nigeria Info's Morning Crossfire.
The NLPG boss also accused some organizations of mounting road blocks and extorting operators which make it difficult for gas to be available.
He however assured that the association was working with the government to reduce the prices of LPG which has been out of reach for several households and "Nigerians will smile soon."
Mr Nuhu added that the Federal Government's Nigerian Gas Flare Commercialization Programme was in place to end the practice of gas flaring and make the commodity readily available for Nigerians.
Recall that the National Bureau of Statistics (NBS) in its Liquefied Petroleum Gas (Cooking Gas) Price Watch and National Household Kerosene Price Watch for May 2022, reported that the average retail price of Liquefied Petroleum Gas also known as cooking gas increased by 89.28 percent from N2,071.69 in May 2021 to N3921.35 in May 2022.