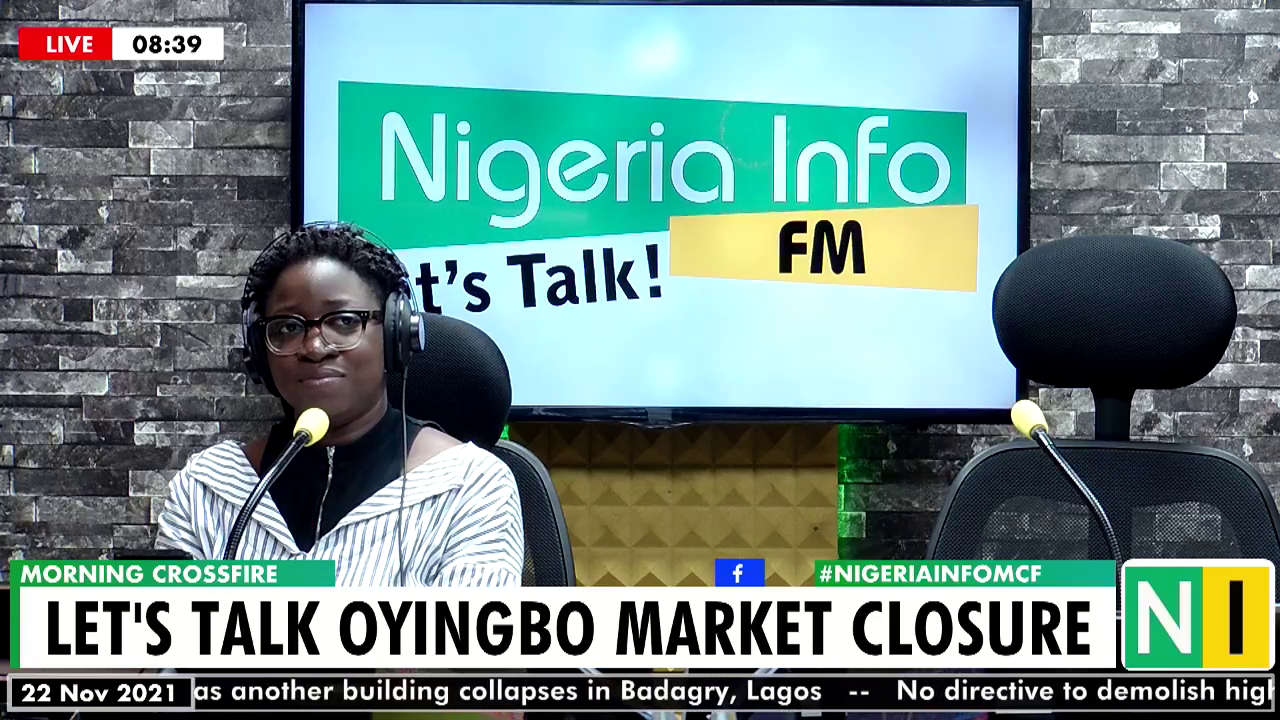 Chairman of Foodstuff Traders in Oyingbo market, Victor Ochukwuogo, has refuted allegations that the Iyaloja-General of Nigeria, Folashade Tinubu-Ojo, asked for five million Naira from traders before reopening the market.
Oyingbo market had been shut for two weeks, leading to protests by traders before it was reopened on Friday.
According to the Iyaloja, the decision to shut the market was due to its deplorable state.
Mr Ochukwuogo, speaking in an interview with Wemimo Adewuni on Morning Crossfire, confirmed this, adding that steps were subsequently taken to clean up the market.
He also said the placards on display during the protest, attacking the Iyaloja, were not malicious but solely due to frustration.